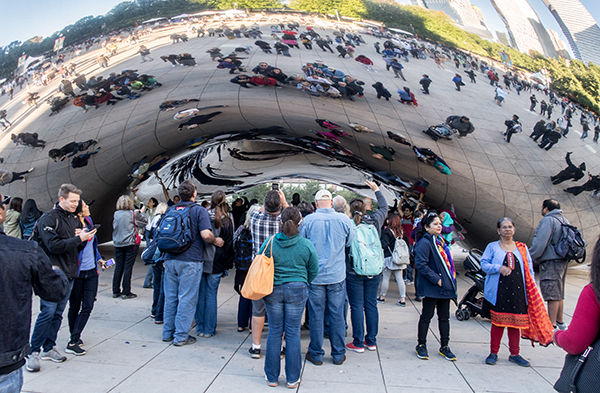 When it comes to travel, it is a good idea to remember the words of the Greek philosopher Socrates, who was born in 544 BC, who said that "No man ever steps in the same river twice, for it's not the same river and he is not the same man".
In other words, why travel to the same cities that we have previously visited? This time, I'm talking about Chicago. We have been here a number of times and are familiar with the downtown area and with most of the local attractions. Nevertheless, we are here again. The "Bean" I have mentioned in the title is a public sculpture, which is actually called "Cloud Gate", and is the centerpiece at Millennium Park. It was designed by Indian born British artist Sir Anish Kapoor. The first time I photographed it was during our visit here in 2009. It was pouring rain and my image has a very dramatic look (You can see other images from that visit on my website). This time, since I am not the "same man," my vision as a photographer has evolved, and my images of the "Bean" have changed as well.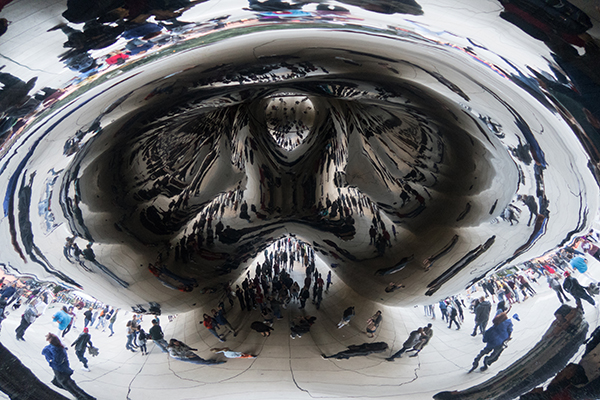 My wife Elfa and I are staying in Chicago for four days, visiting with our friends whom we have not seen for many years, relaxing, shopping, eating and photographing, and just being together.
During our absence, Max stayed with his doggy sitter and I missed him. But the book "42 Encounters with Dog Lovers" with his image on the top, which I brought here as a gift for our friends, was a great success.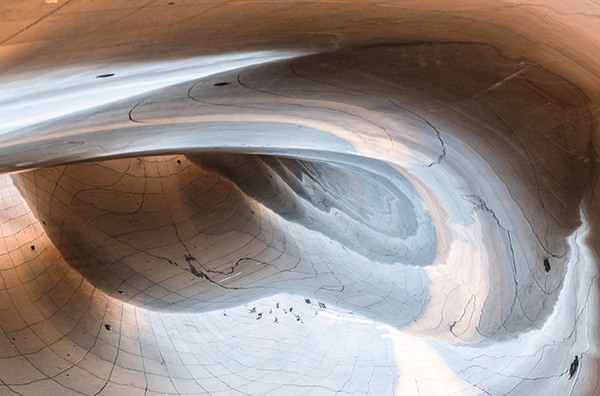 You can order your own copy at encounterspublishing.com or on amazon.com. Your purchase of the book can help give dogs living at dog shelters a second chance. When you buy the book, go to mannykagan.com and choose which shelter I can donate 10% from the sale price on your behalf.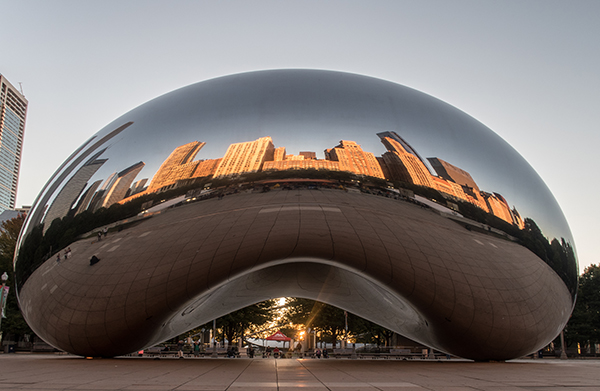 P.S. Yes, I really enjoy visiting the same places again, especially when we have special friends whom we like to spend time with. The four images of the "Bean" demonstrate how much I've changed over the years as a photographer.
Cheers,