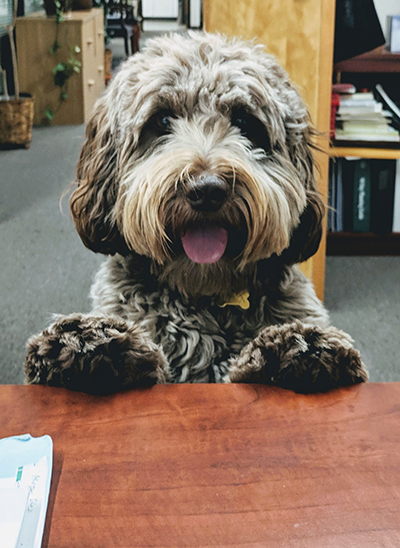 Last Friday night, our family, like millions of other Jews around the world, celebrated Passover. This holiday commemorates the liberation of Israelites from slavery and their Exodus from Egypt almost 3,000 years ago.
Two thousand years ago, among other Jews, Jesus and his twelve disciples celebrated the Seder (the Passover meal), in Jerusalem, as depicted in Leonardo da Vinci's mural painting, The Last Supper.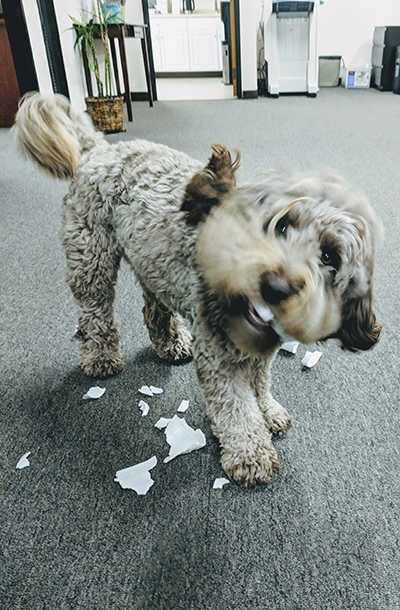 At our table, there were only eight people, which included both of our daughters with their significant others and our dear friends, Alla and Boris.  During the delicious meal, prepared by my wife Elfa (she made a gefilte fish from scratch and her matzo ball soup is beyond this world) and Alla who made her famous salad and delicious chicken, I retold the story of Hebrew slaves' Exodus from the Egyptian bondage. The Torah's Book of Exodus describes events which happened in the 13th century BCE.  After 215 years in Egypt, Moses followed God's commandment and took about 3 million of the former Jewish slaves to their freedom, by migrating into the desert, after crossing the Red Sea; a scene that has been depicted in many Hollywood films. Once they arrived there, after receiving the Ten Commandments, the Jewish people journeyed for forty years, during which the generation of those who still remembered their life in Egypt, and retained their slave mentality, died. Only the new generation was able to cross over the Jordan River to end up at their final destination – "a Land flowing with milk and honey", known today as Israel.
Before we enjoyed the delicious flourless chocolate cake prepared by our daughter Tamar, I asked everyone to reflect on what freedom means to each of them.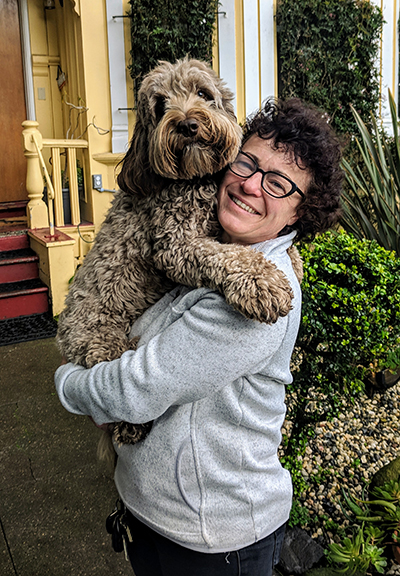 For our son-in-law David, freedom is having access to the opportunity to pursue one's dreams. In his specific case, it is time and energy (and access to money to live) so he can write focus on his writing.. For Tamar, it was being free from the emotional and physical pain in her body. For our older daughter Alona, it was freedom to be the best of what she can be.  Her boyfriend Jeff pointed out that as his full name Jeffrey indicates he felt free all of his life to do whatever he could and wanted to do.  Elfa reflected on how after leaving Riga, Latvia, which used to be part of the former Soviet Union, she discovered that she can think freely, without being afraid that the government can "hear" her thoughts.  Our friend Alla, who also came from the Soviet Union, talked about being free to travel anywhere in the world.  For her husband Boris, freedom was to do what he wants without dependents. My view was that we are free to choose with whom we would like to share our lives together. Which also means that we are deliberately limiting our freedom by associating with other people and even pets. When we adopted Max our lives and our freedom was depending on making sure that he has a good life and thus we have chosen the freedom of having joy in our lives together with our best friend.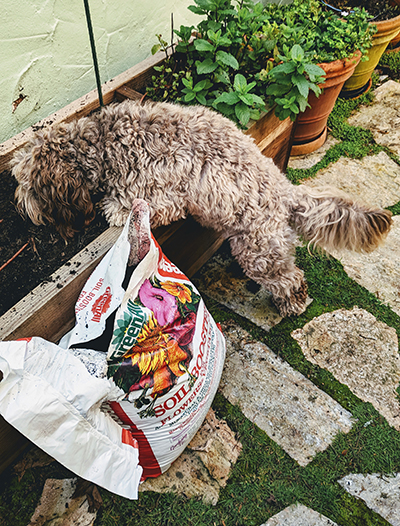 P.S. Some of my readers wrote that they wish to see more images of Max.  I freely share four of them with you.  Max – the gardener, the hugger, the shredder, the employee (he comes to our office once a week).
You can see more of my photography on www.mannykagan.smugmug.com
"42 Encounters with Dog Lovers" is available on Amazon.com.
Enjoy and Share