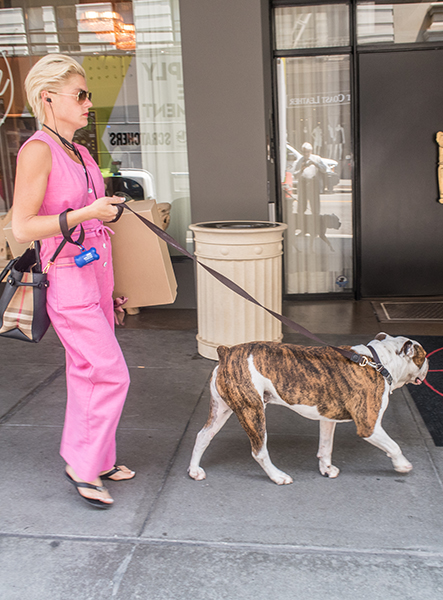 On August 8th, 2018 my wife Elfa and I celebrated our 51st wedding anniversary.  During this long life journey together we had to overcome many challenges.  After two emigrations, growing a family and surviving and prospering in the volatile mortgage business as owners of Pacific Bay Financial for 33 years, there are many reasons we have to celebrate.  Was this luck or hard work?  Perhaps it was all of the above.  I was curious to find out what numbers have to do with that. I did some research online about a branch of knowledge that deals with the occult significance of numbers, called numerology.  I've heard that the Chinese consider number 8 a lucky number, but why?  Turns out that thepronunciation of "Ba" in Chinese, eight sounds similar to the word "Fa", which means, "to make a fortune".  Since in our life there are two eights – our anniversary falls on the 8th day of the 8thmonth, we have double fortune – our two amazing daughters.  And when we put those numbers together, we have the number 88.  The energy represented by numerology number 88, is foremost, an analytical approach to efficient business for accomplishing substantial goals.  And this year, we have the number 18 (8/8/2018).  The essence of the number 18 has to do with humanitarianism, independence and building something of lasting benefit.  In addition to this, in Judaism, according to the system of Gematria, which is the kabbalistic method of interpreting Hebrew scripture, the letters of number 18 add up to the word "Chai", which means life and is considered a spiritual number.  When we add 8+8+1+8, we get 25, which in numerology represents relationships, personal freedom and companionship.  At the same time, by adding the whole year 8+8+2+0+1+8 we arrive at 27, which means that this person has the highest wisdom without having to search for love from others.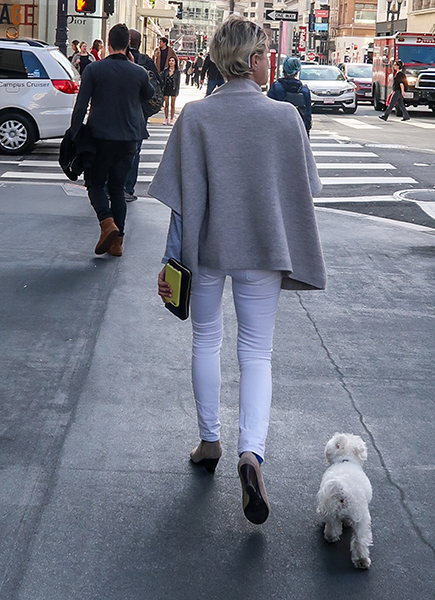 At this moment you might be feeling that you have had enough of this trivia.  Nevertheless, let's put together what we have so far – Fortune, Analytical approach to effective business, Independence, and Building something of lasting benefit.  In addition, there is also Life, and a person with the highest wisdom.  I decided to look further.  The numerology explanation of number 51 (the number of years we have been married) is a number of family and also of both responsibility and expression of personal freedom, and is responsible for many pleasant and stimulating adventures, as you can see, it is getting more interesting.  By adding 5+1, we get 6.  The most important influence of the 6 is its loving and caring nature. According to Chinese interpretation, it is a lucky number, which means "flow".
Well, I think you are getting the picture.  Of course all of those numbers can just be a coincidence, or maybe not.  Regardless of whether these numbers have any significance, the second part of a relationship has to be there – work.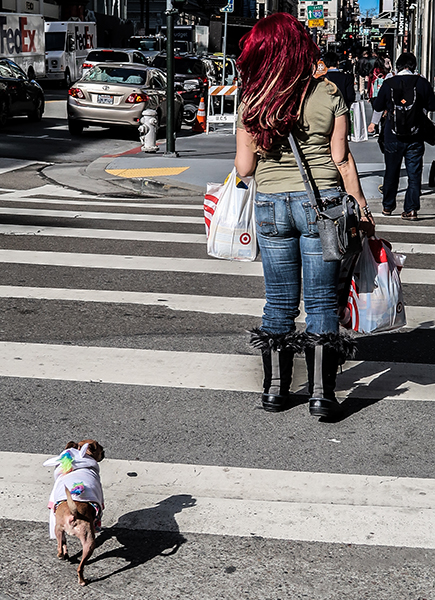 It was Thomas Jefferson who said, "I am a great believer in luck and I find the harder I work, the more I have of it."
We decided to celebrate our anniversary, playing tourists in the best city in the world. We spent our time browsing shop windows and visiting photography galleries and then had lunch at Café de la Presse, which is across the street from the entrance into Chinatown, where we watched the constant flow of tourists. After a stroll, we had ice tea at a coffee shop in Union Square and ended the day with dinner at one of our favorite restaurants – Firefly. San Francisco has 2612 streets. When I added all the numbers – 2+6+1+2, I got 11.  According to Numerology, "The number 11 is a Master Number which means that it resonates at extremely high vibration. Master Number 11 is associated with spiritual illumination and our inner teacher."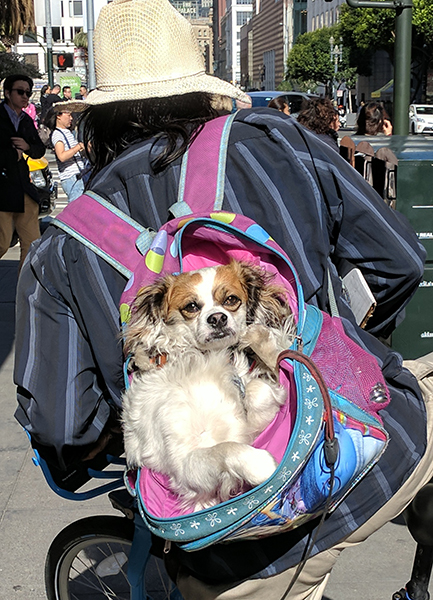 P.S. The number 42 in the title of my series "42 Encounters" books, originally came to me after reading "The Hitchhiker's Guide to the Galaxy" by Douglas Adams.  It has many meanings, which you can read about online.  The four images of people with their dogs that I encountered in Downtown San Francisco could be included in my new book "42 Encounters with Dog Lovers", which is available on Encounterspublishing.com or Amazon.com
Enjoy and share.
Do Not Keep Me As A Secret!
Smile and Please Share It
With a Friend!
Cheers,