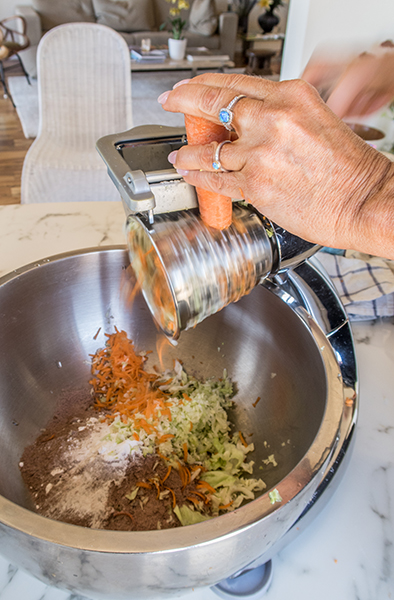 As I have previously mentioned, one of my writing projects is a book titled, "Retirement Solutions for Smart People.  5 Easy to Enjoy Your Golden Age."  One of the subjects that I write about in this book is about our body as a vehicle to carry us through the years into retirement. I gathered a lot of information and read other books on the subject.  And as it often happens, the necessary information just appeared in front of my nose. This time, my daughter Alona invited me to a cooking demonstration, using pots and pans from the company Saladmaster, that was taught by Isis Melinda Israel, a chef and nutrition instructor, who also runs a cooking school.
Since my wife Elfa is very good, among other things, at food preparation, what is left to me is to eat and to clean the kitchen.  However, during the demonstration Alona exclaimed, "With this equipment even Dad can prepare food."  I agree and I am intending to attend one or a few more cooking classes. Since I do not eat meat, this type of cooking fits my stomach perfectly.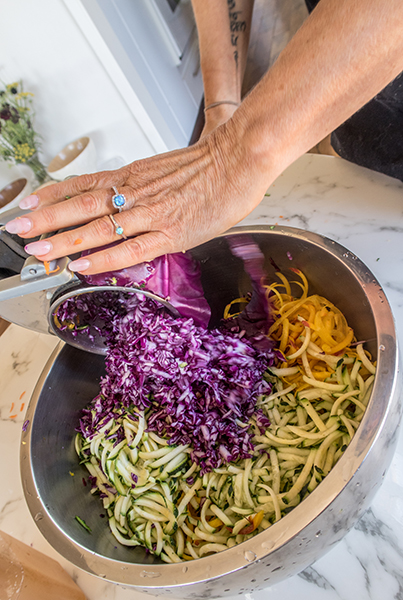 Turns out that in addition to what goes into our mouths is very important, so is the equipment used to prepare it.  Saladmaster cookware is made from Titanium, which does not rust or oxidize.  I happen to have titanium in one replaced hip. And in our busy world — time is money. The five-meal course, including a delicious chocolate-based dessert was prepared in about 35 minutes.  In spite of my wife's initial skepticism, she decided to gradually get rid of her old pots and pans, including an electric teapot, and invested in replacing them with the best cooking tools money can buy.
But of course ingredients play a huge role in our well-being as well.  It was in 1826 that French physician and father of the Paleo and low-carb movement, Anthelme Brillat-Savarin wrote, "Tell me what you eat, and I will tell you who you are".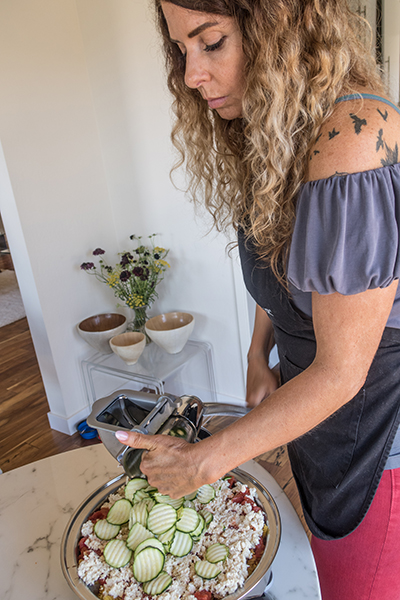 I also found an article online written by Cynthia Sees:
"The phrase "You are what you eat" is literally true. Nutrients from foods you eat provide the foundation of the structure, function and integrity of every little cell in your body, from your skin and hair to your muscles, bones, digestive and immune systems.  You may not feel it, but you're constantly repairing, healing and rebuilding your body".
There are many books written by well-known doctors, such as Dr. Oz, Dr. Deepak Chopra and many others who promote a fruit and vegetable based diet.  One of them, Dr. Neal Bernard, who wrote about how to reverse diabetes, also stated, "A plant based diet is key to cancer prevention and survival". My wife Elfa and I have been pescetarians for the past thirty-five years (i.e. we maintain a lacto-vegetarian diet, and also eat fish).  And since I am planning to be around for at least another fifty years, it is up to you to stick around (and to enjoy) my "42 Encounters" books.