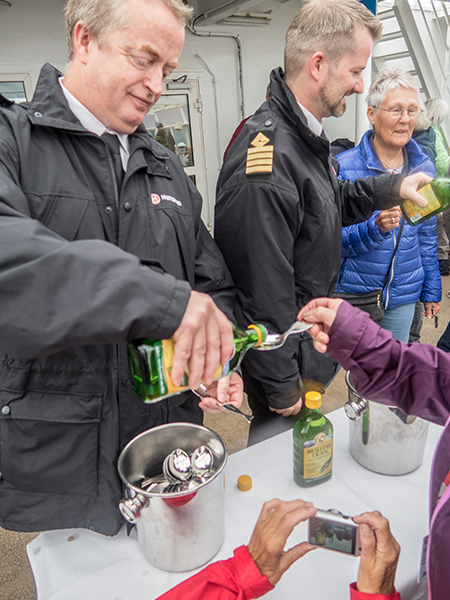 This is a third story about our journey through the Norway Fijords. If you've never heard about the Arctic Circle, you are not alone, as neither had I. Our ship just passed the latitude 66°32' N, known as the Arctic Circle, which is an imaginary line drawn around the northern part of the world. This is the point at which the Sun appears above the level of the horizon on the winter solstice. The Antarctic Circle which has the altitude 66°32' S and the Arctic Circle both create the Polar Circle. Crossing the line took maybe a minute, but there are traditions connected with this momentous event, which take much longer. In one of them, a person dresses in a God of Neptune costume, and pours ice-cold water on someone's back (we were told that this was done on the trip in the opposite direction).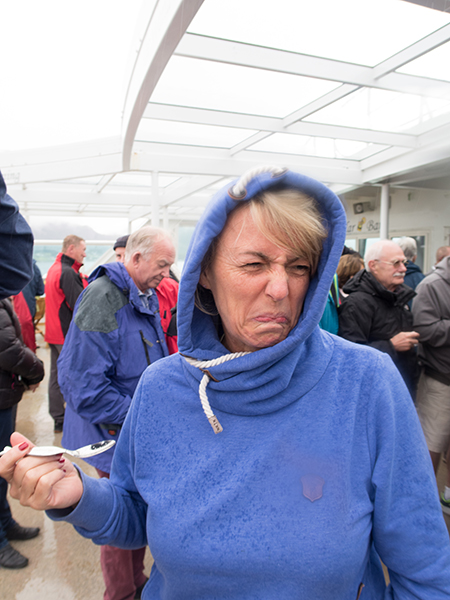 Our experience was not so dramatic. On the upper deck, the Captain and the first officer poured out a bottled drink called Moller's Tran into a special spoon, which we could keep as a souvenir. Tasting the drink brought me back to my childhood memories, when my mom forced me to drink fish oil (this is what Moller's Tran is). It is not pleasant in taste, but is supposed to be very good for your health (nowadays I take four capsules of Cod Oil a day, instead). The oil came from salmon, which Norway is known for. We were told that the Norwegian salmon you buy in the store is farm raised. Three years after the hatching it is ready to be shipped on ice to Poland or Latvia, where it is processed. Turns out, this is a cheaper and more effective way to get fish to other countries. After the Pope endorsed Norwegian salmon for the Friday Night Dinner it became a huge demand for the famous brand in Italy.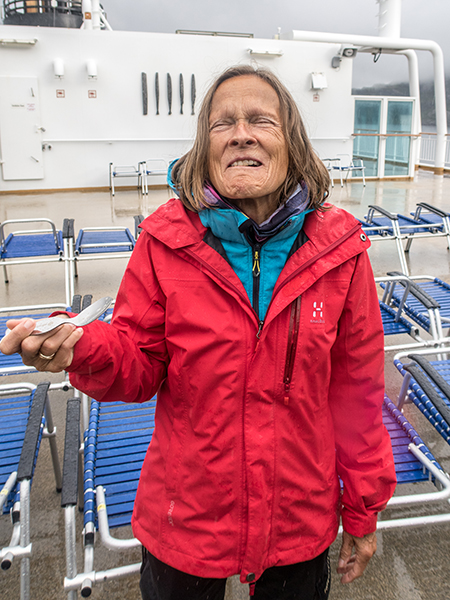 During the cruise, we tried different kinds of local fish with our meals. Food was plentiful and everything was very delicious. I had dessert three times a day (In San Francisco I rarely have any). Sitting in the dining-room looking around, listening to people who speak various languages and live in many different countries, I wondered what it takes to connect and bridge the gap between people. One answer could be – good food. There is only one problem with this idea. After having too much of good food, buffet style, I could not close my pants. My resolution is to bring my weight back to 175lb. Will keep you posted.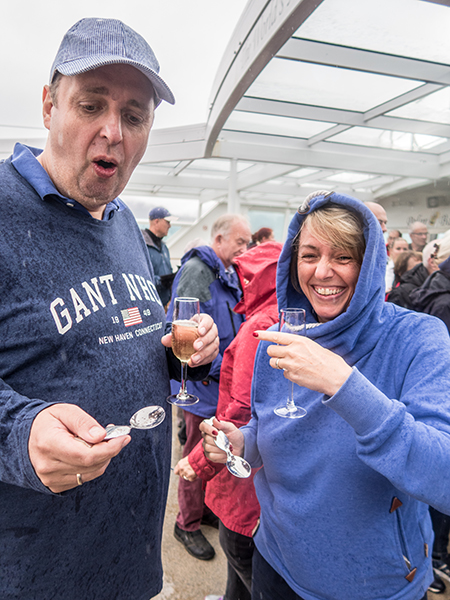 P.S. As crossers of the Arctic Circle, we received an official certificate, which I can frame next to my other diplomas. Besides, I have at least three witnesses, who for some reason made funny faces when it happened (perhaps the taste of the Moller's Tran was to blame for that).
Enjoy and Share
Do Not Keep Me As A Secret!
Smile And Please SHARE It With A Friend!
Cheers,