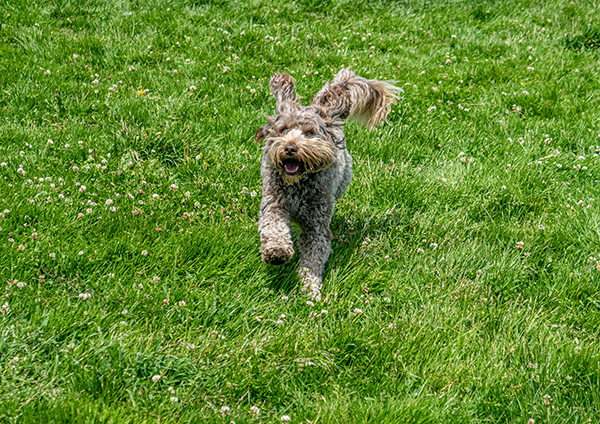 San Francisco is blessed to have many parks and open spaces. One of them is called Crissy Field.
If you are one of the 1.2 million people who stroll, cycle and walk dogs on the 1.5-mile promenade along the water with the view of Golden Gate Bridge every year, you know the place. I read about this in the article titled, "It's Crissy Field's Turn For a Green Redesign", written by Peter Fimrite, which appeared in the San Francisco Chronicle on Monday, August 5, 2019. The number of people mentioned in the article surprised me, since the population of San Francisco is about 884,000. In the past, I visited Crissy Field only once or twice over many years, that is, until we got Max, and started to go there more often. It is part of Presidio National Park Service, and named in honor of Major Dana Crissy, who died trying to land on the airstrip, which was part of the Presidio airfield at the beginning of the twentieth century. The Presidio has served as a military reservation from its establishment in 1776 as Spain's northern-most outpost of colonial power in the New World. But in 1994, it became a park and part of the Golden Gate National Reservation Area.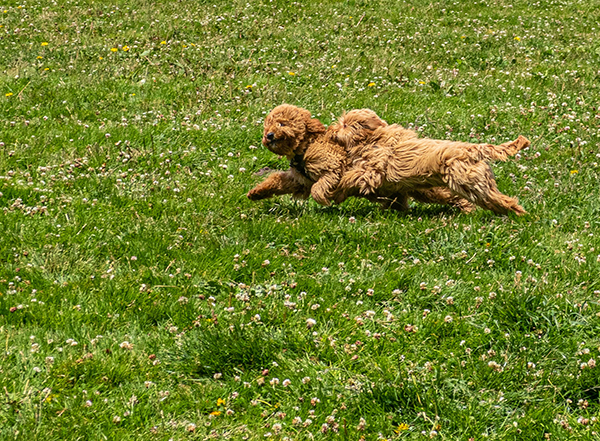 In 1997 the Park Service began the Crissy Field Restoration, starting with the removal of almost 90,000 tons of contaminated materials. Since then, Presidio Park continues to undergo extensive renovations with a plan to turn the 1,491-acre Presidio into a place teaming with wildlife. According to the article, "A redesign of sprawling Crissy Field will be one of the last puzzle pieces in a decades-long process by the National Park Service to turn the Presidio into a park friendly to both wildlife and humans".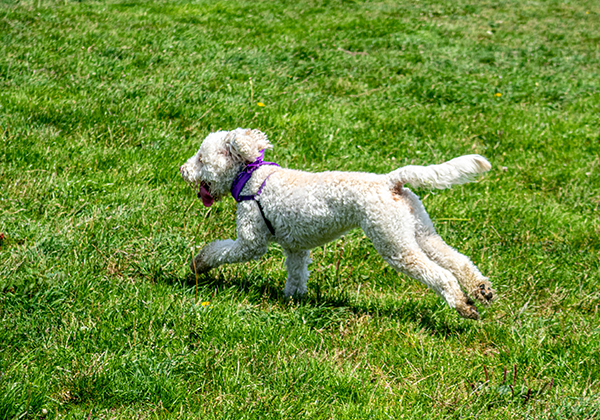 About a year ago, a friend told me that there is a group called SF Doodles, which meets once a month on Crissy Field. Max belongs to this group of dogs, which were developed by crossing different breeds with Poodles. The original purpose was to have a dog that is hypoallergenic. It started in 1989 in Australia, and now there are different hybrid breeds such as, Goldendoodles, Maltipoo, Yorkpoo, Pekapoo and others. They come in different sizes and have different traits, inherited from the original breeds. Though not all of the 1287 members of the Doodle meetup group come to monthly meetup, the crowd of people and their four-legged companions is quite lovely. You are welcome to join just for fun, if you don't have a doodle, you can borrow one from a friend.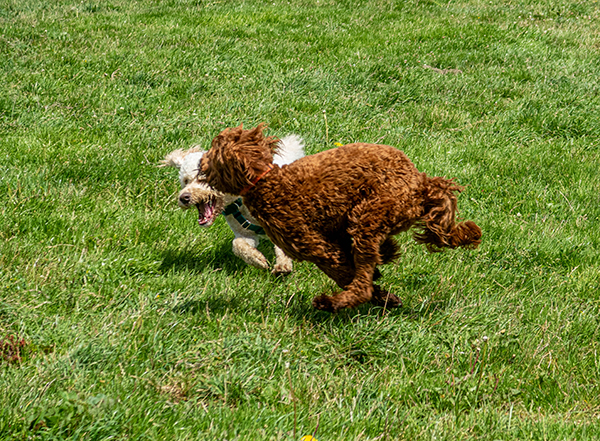 P.S. It seems that dogs have a good time here, running over Crissy Field, as four of these images can attest.
Enjoy and Share with a friend.