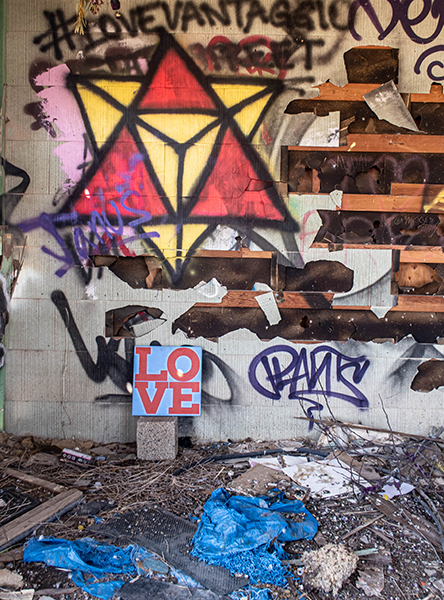 Last week, I alluded to the special reason as to why I am writing this story now. Two weeks ago, I participated in a photography workshop in Palm Springs, during which as an exercise, we had to create a composition and then photograph it. I frankly had no idea what to do, since my style of photography, which I call "encounters", has nothing to do with directing my sets. Nevertheless, after a visit to the local antique store, where I found an artwork with the word LOVE written on it, I decided to use it as my prop. We were taken to special locations for our photo shoots. The first one was an hour and a half drive to what is now known as Coachella Movie Ranch. Online you will find a lot of photographs of the place. After I used the LOVE sign everywhere to take my photographs, an idea started forming in my head. But it took a second trip the following day, to another very interesting destination – the Salton Sea, as well as spending some time photographing at the Bombay Beach Estates to decide to create a Share Love campaign, utilizing social media starting with Instagram, where I am going to post images every day with the word LOVE, and some inspirational quotes written by me and other authors. I hope to spread the idea of sharing love. Like a small light that can dispel darkness, some love can bring a lot of joy into people's lives.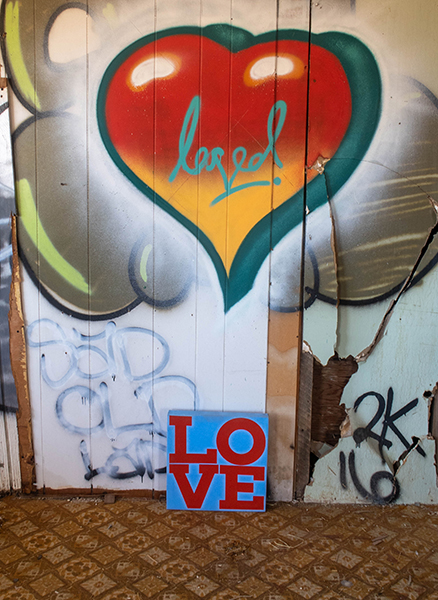 Two thousand years ago Rabbi Hillel the Elder wrote:
If I am not for myself, who will be for me?
If I am only for myself, who am I?
If not now, when?
I took the liberty to paraphrase this famous postulate into my take about love:
If I do not love myself, who will?
If I only love myself, who am I?
Share love now.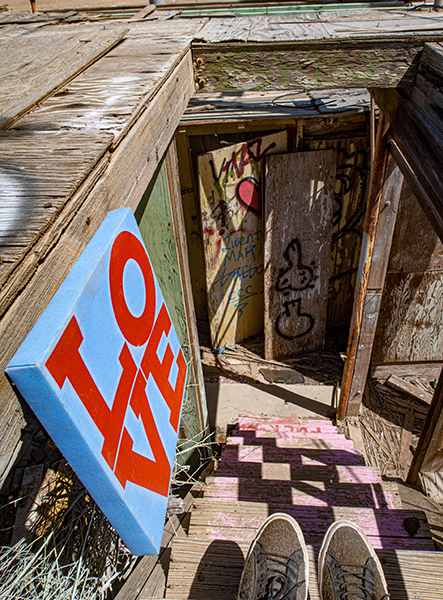 Since returning home, I continued taking images with the LOVE sign. My first destination was Stern Grove, where we go play ball with Max. People whom I encountered there were more than happy to participate in the love sharing campaign. As time goes on, I intend to develop new ideas, which will help to share love. I hope you will join me too. For starters, if you are on Instagram, you will be able to find my daily posts on MannyKaganMrLove.
Please share love.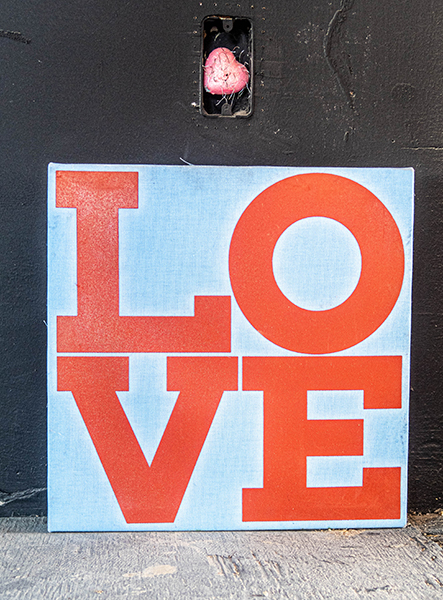 P.S.
These four images with LOVE were taken in an abandoned house not far from Bombay Beach Estates.
Enjoy and Share with a Friend.