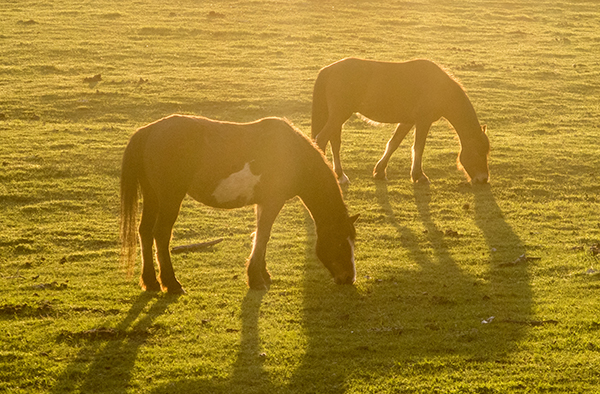 If you have no idea where it is, neither did I.
We landed at Denver airport, and I asked my wife Elfa, what is our next destination?
That is when I learned the way to Glacier National Park in Montana, goes through the city of Kalispell that has a population of about 23,000 people.
We stayed at timeshare exchange called the Mountain Lake Resort, which is a 15 minute drive from the airport. When I told a friend that we are going to Montana for a week long spring vacation, he asked why. After all, with a relatively short time for vacations, the choices for many people are often places like Hawaii or resorts in Mexico.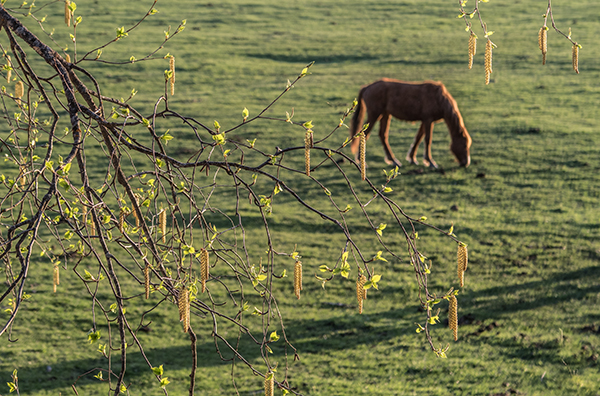 We have visited these places many times. However, we love to visit the new places in our great country.  One of the ways to accomplish this is to visit National Parks.
In 2012, we spent a week in Yellowstone Park, which is also located in Montana. To get there, we drove through Utah and on the way back through Wyoming. The main reasons for us to come to Montana are for our encounters with beautiful nature, and the very nice people.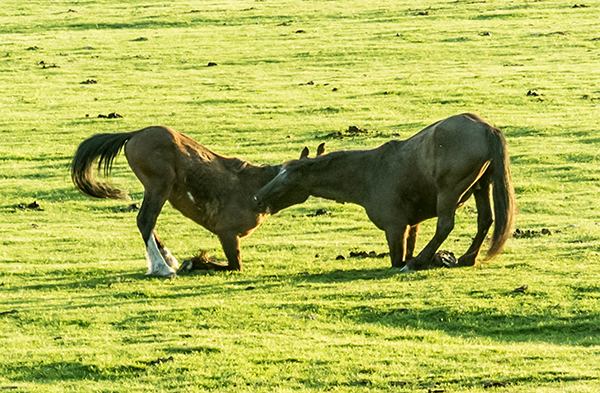 On the first day here we visited small local picturesque towns called Big Fork and Whitefish, where we had some very delicious dinners. On the way back, the GPS took us through a back country road with a driving speed of 35mph. It was around 8pm, and the sun was setting down behind the mountains covered with snow. The open fields were bordered by the birch trees on both sides of the road, sprouting with young green leaves and clusters of hanging catkin flowers.
Suddenly, I noticed two horses in a pasture who were involved in some kind of a dance. They were getting down on their knees in front of each other and then getting up on their back feet. While I photographing them, another car stopped as well, and women who were watching them with me said, "I have been working with horses for five years and have never seen something like that". Just to see that was worth the trip to Montana.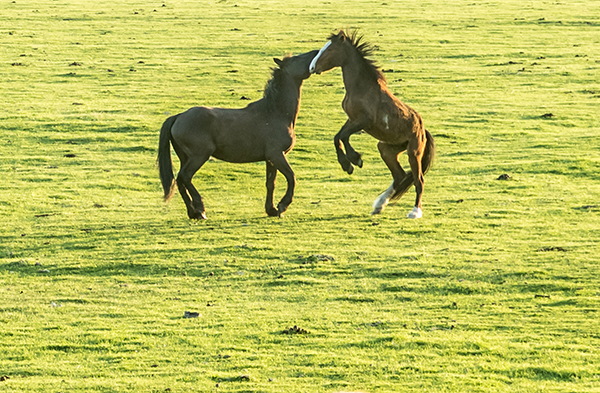 P.S: Looking at the playing horses reminded me the of the way dogs play with each other, whom I observed at Stern Grove Park, where I photographed dog lovers with their companions. Some of those images appear in my book, "42 Encounters with Dog Lovers". The book is going to be available in June. Please pre-order through www.encounterspublishing.com. Money back guaranteed.
Do Not Keep Me As A Secret!
Smile And Please SHARE It With A Friend!
Cheers,