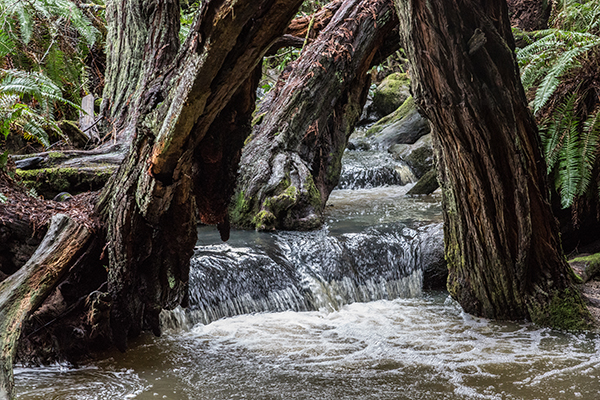 After visiting New York, Paris, London and Berlin a number of times, I do not miss those places.  Meanwhile, there is a place only three hours drive North of San Francisco on Highway 1, where we visit again and again, and every time we leave there, we ask the same question – when will be the next time we visit?  I am talking about The Sea Ranch.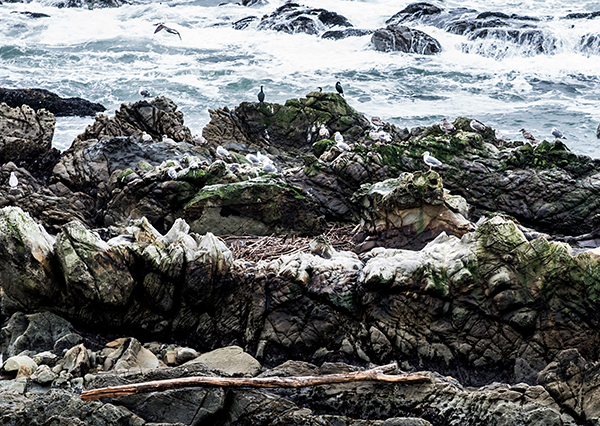 We discovered this place over thirty years ago. We rented a house for a week and had no idea what to expect (it was long before the internet). As it often happened, I was delayed in the office and it was dark by the time we arrived there. The next morning when we woke up and walked into the living room, which was facing large meadow, we saw a mama black-tailored deer with young fawn in front of our house. Since then, every day we had breakfast together with them. We discovered the ocean, the forest, the Gualala River, and were hooked.  We started coming here regularly, until one day some years later, on the spur of the moment we decided to buy what became our second home.  Most people who own second homes usually have them rented to vacationers, by using a number of local real estate companies. However, when more homes were available, ours was not rented often enough to justify the cost. When our younger daughter Tamar went to college, we decided to sell it, since I was concerned about the cash flow. After we were free from the obligation, we discovered how much we missed The Sea Ranch. Since then, we continue to come here, renting nice homes close to the ocean, which cost us much less than owing. It is difficult to pinpoint what exactly brings us here, but it certainly helps to have — the pristine views, fresh air, beautiful scenery of nature, and ample opportunities for relaxation. We enjoy walking along the bluff for hours, taking afternoon naps, reading and of course I make sure to photograph and write.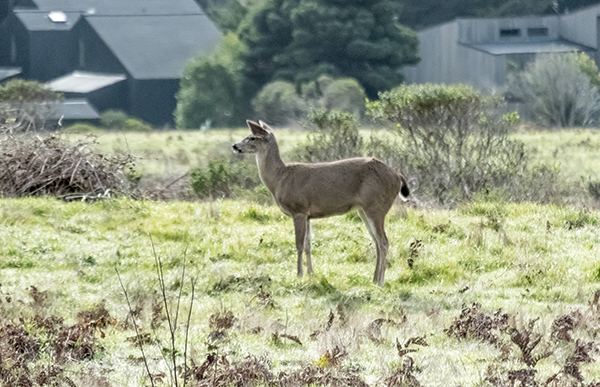 Next to The Sea Ranch, there is a small commercial center called Gualala. There are two supermarkets, restaurants, art galleries, a variety of stores and cafés. We have also visited other places in the area. A few times we drove for an hour to Mendocino. The area offers so much to see and to experience.  But most important – it is a great opportunity to relax. If you decide to have a trip here (which I strongly recommend), give me a call.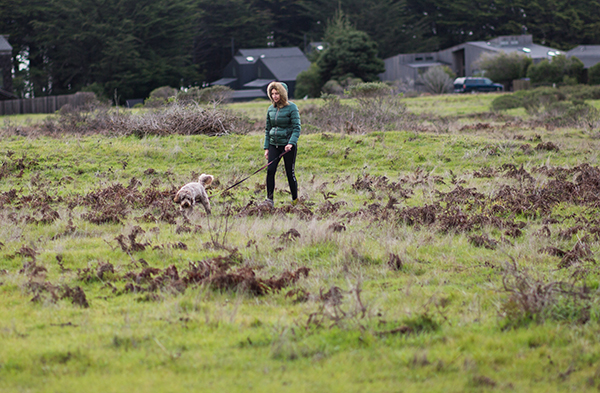 P.S. I came back with about nine hundred images. The Sea Ranch is everything about the nature – the ocean, the sky, meadow, trees, running water, rocks, birds and seals, deer, rabbits and raccoons. These four images attest to that. I included an image of Max who walks back from his trip with Alona blending well with nature. You can see more of Max's and dog lovers' images and read stories of how to help dogs in my photo-story book, "42 Encounters with Dog Lovers."  Please buy it on Amazon.com.
Enjoy and share with a friend.