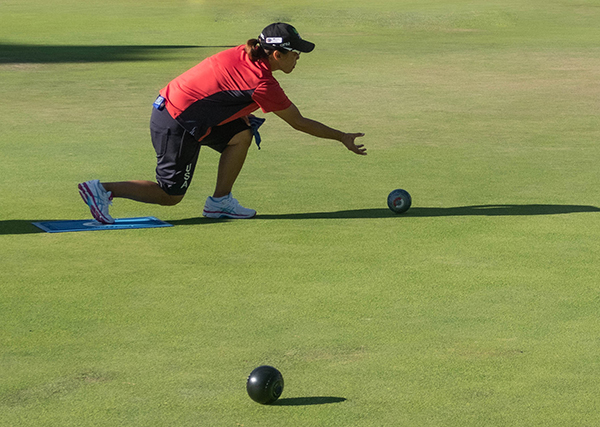 Three times a week, I take our labradoodle, Max to his dog-sitter. It is about a twenty-minute drive from our house to the Richmond District, and my route takes me through Golden Gate Park. On the way, I see a green field, which looks like bowling courts to me. For a while, there was construction going on, but on Wednesday, September 25th, I saw a crowd of people, some of them dressed in white clothing. After dropping Max off, I decided to return, since I needed a story to share with you, and I suspected that not many of you are familiar with Lawn Bowling. I had a conversation with one of the spectators, who has been playing this game since 1992, and claimed that though he is part of the team; he is not good enough to go on the court during the competition.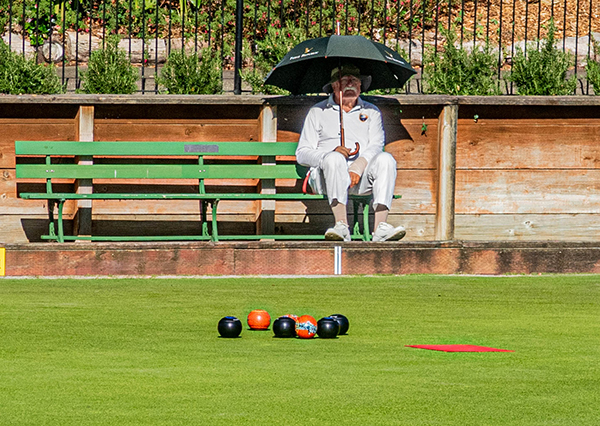 Turns out that it takes very specific skills to be able to throw eight specially designed balls to roll to the mark close to a smaller ball called a "jack" or "kitty". You need good coordination, balance, strength and endurance (each game takes about three hours) and even talent to be good at this game. He directed me across the road to the clubhouse. There and online I learned some fascinating history. The Lawn Bowling Club in San Francisco was formed in 1901 by the Scottish fraternal organization of St. Andrew Society, and at the beginning was known as the Scottish Bowling Club. In 1912, there was another organization established – the Women's Golden Gate Lawn Bowling Club. Both organizations united later on, and today the Club is recognized as the oldest public club in the country.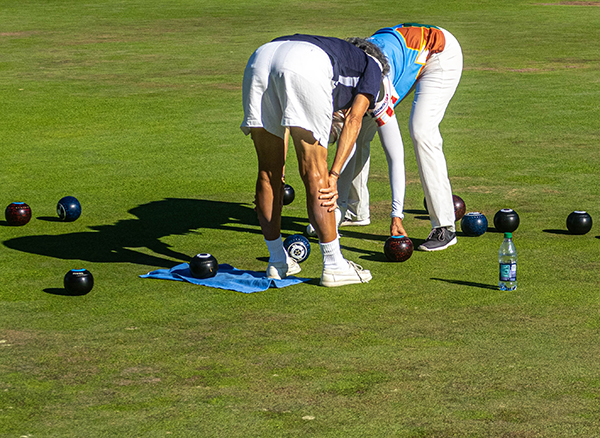 According to the timetable I found on the wall in the club-house, the history of lawn bowling started in 5200 B.C. In 1588, one of the famous bowlers was Sir Francis Drake, who claimed what was now California for the English. Lawn Bowling appears to have been introduced into American Colonies in the 1600s, though archeologists have uncovered that North American Indians played similar game centuries before. What I witnessed in the park was part of the Bowls USA 2019 Championship. In the club I found that the participants, men and women, are from eight divisions from different parts of the United States.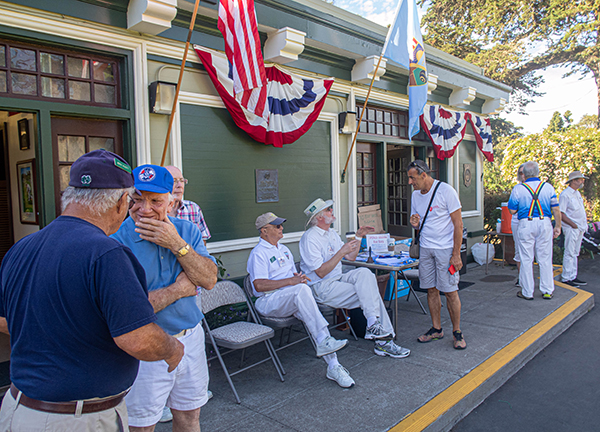 If you are looking for a way to relax and spend time outdoors with pleasant people, you might be interested in free lessons on most of Wednesday and weekends. The address is 320 Bowling Green Drive, Golden Gate Park, (415) 297-5042.
P.S. You can find many images of the Lawn Bowling online. My task was to show you four images, which look a bit different. You be the judge.
Enjoy and Share with a Friend.