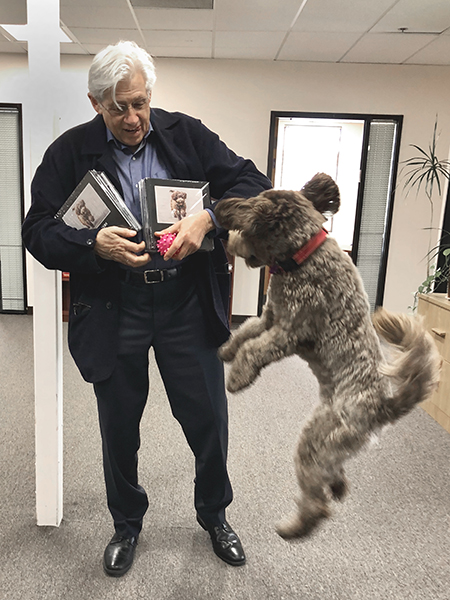 The wait is over for me, as well as for you, to be able to hold your own copy of 42 Encounters with Dog Lovers in your hands.  It was almost a year ago on September 4, 2017 when I started working on the book about Max, recording the first 42 days of our life with our new puppy.  Though we had four dogs before him, it was the first time I decided to learn what it takes to become our dog's best friend.  To do that, I read many "how-to" books, and I shared a lesson a day in my book.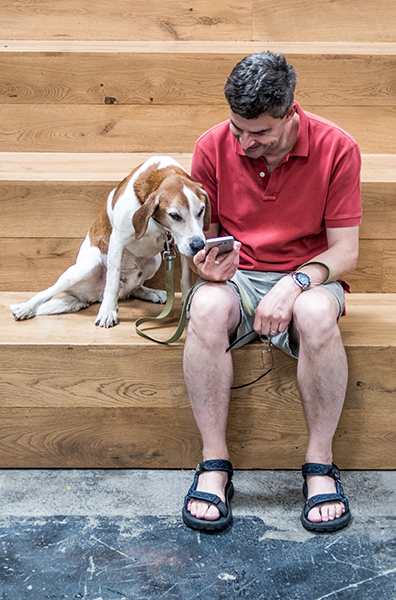 There was an original set of photos leftover from my first book, 42 Encounters in San Francisco, that I've taken in many parts of the world over the past eleven years.  As I continued to photograph new, "better" images, they replaced other sometimes equally interesting encounters.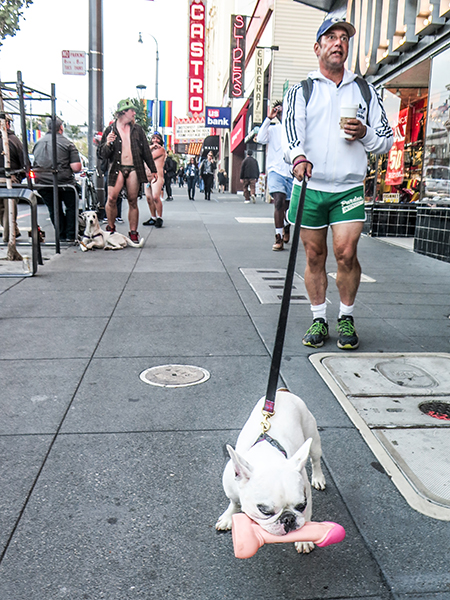 Forty-two days after I finished writing the book, the production process began.  The text had to be edited and shortened first by me, then by my daughter Tamar, followed by the professional editor, Amy Bauman.  The next step was to assemble the book, which was done by the talented graphic artist, Darren Young.  But there was still a question – which image should be on the cover?  Though the photos were about dog lovers and their dogs, our puppy Max was the real hero.  But which of his many images to choose?  There was also thequestion of where to print the book?  After getting the first run and receiving the first prints from one company, I went back to the printing company I used to print my first 42 Encounters in San Francisco book, and who did a great job – Moquin Press.  Meanwhile, as I immersed myself into the world of dogs and their owners, I decided to use my book as an opportunity to help owners become their dogs' best friends. As a first step, I started a Facebook page, Max and Manny where every Monday I share a short description of my experience with Max and post his images.  After the first time I visited the Muttville Senior Dog Rescue (which I wrote about before), I decided to donate 10% from the book sales to various dog shelters.  I have no idea what is going to be the next development, but I intend to promote the book to 75.4 million millennials.  According to Marketing Daily, thirty-five percent of dogs are owned by Millennials.  I am sure that at least some of them want to have my book.  And since there are also 74.1 million Baby Boomers and some of them (like myself) also own a dog, who knows how many dog lovers will be able to buy the book and to contribute to dog shelters?  I am sure you are getting the picture.  To make a long story short, regardless which group you belong to, when you buy 42 Encounters with Dog Lovers, many dogs in dog shelters are going to benefit.  And as far as you are concerned, I guarantee you will love the book and hope you will buy many copies as presents to your friends and family, and share your reviews on Amazon.com.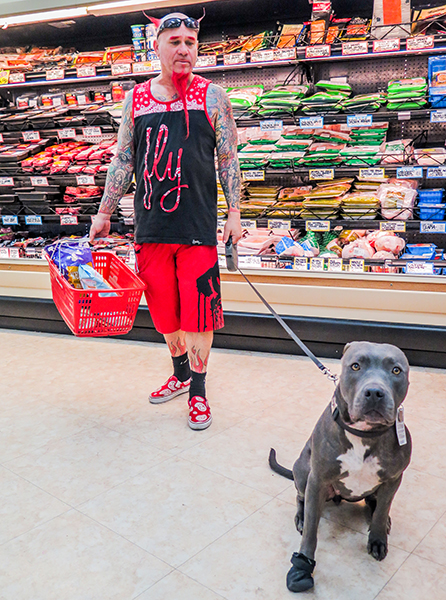 P.S. In the first image you see is of Max and I receiving the first box with books, the other three are among forty-two in the book.  You can purchase the book at Encounterspublishing.com or  Amazon.com.
Enjoy and share.
Do Not Keep Me As A Secret!
Smile and Please Share It
With a Friend!
Cheers,