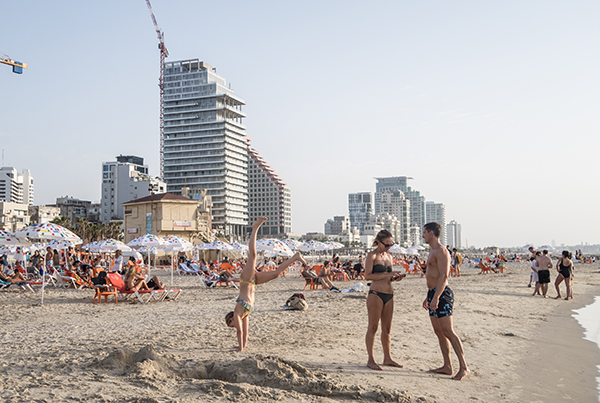 We arrived after midnight at the apartment which we rented through Airbnb, in the old part of Tel Aviv.  We visited this part of what some call Telaviva Ktana, (which translates to "small Tel Aviv") many, many years ago.  It is owned by a French family.  It has been completely remodeled and air-conditioned.  It has tall ceilings and beautiful modern furniture, and we are staying here with our daughter for a week.  Our first trip here was in January 1972, when we immigrated to Israel from Riga, Latvia.  Four days after our arrival, on the 13thof January, I turned 25.  Many years passed since, but I see the same old buildings of what was once called "The White City".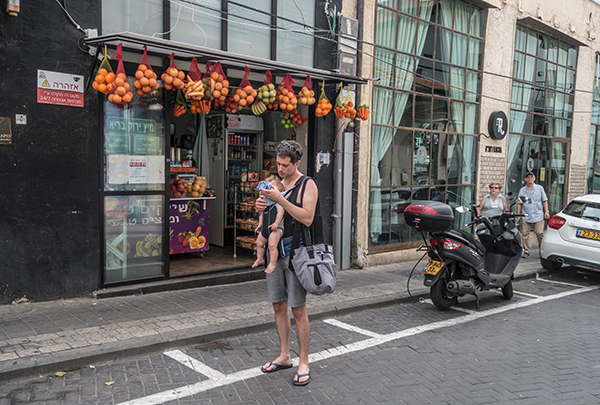 Upon our first arrival to Israel, we were sent to an absorption center where we had to live in a small town called Pardes Hana, about 45 minutes by bus from Tel Aviv, for 5 months to learn Hebrew. My mom's uncle Nathan, who moved to Israel in the early 1920s, was one of the pioneers who built the young country.  His job was to install electrical power lines.  The day after our arrival to Pardes Hana, someone's relative, who came for a visit, gave us a ride to Kiriat Ono where Nathan and his wife Guta lived, which as we discovered later, was about half an hour drive from the Tel Aviv's central Bus Station.  Uncle Nathan along with his wife Guta and their dog Amitz lived in a small house. They had many fruit trees, including oranges and avocados.  Their fence was covered with passion fruit.  I think on the same first visit, we took a bus to what was then considered the center of Tel Aviv – on fancy Dizengoff Street.  It had (and still has) boutiques, cafés and restaurants.  For us, who have never seen something like that in Riga, this was a completely new magical world.
Soon after our arrival to Israel, Elfa got a job as a textile designer (she studied art in Riga).  Her employer was a ten minute walk away from where we were staying. We walked those streets many times, and being here now, 46 years later, feels like a déjà vu. I can now see the street from the window of the apartment we are staying in.  I stand looking out the window, and see people who live here and go about their lives, I decided to share with you my first feelings and memories.  We are going to be in Israel for two weeks, during which I am sure, I will write more stories about our travel experience.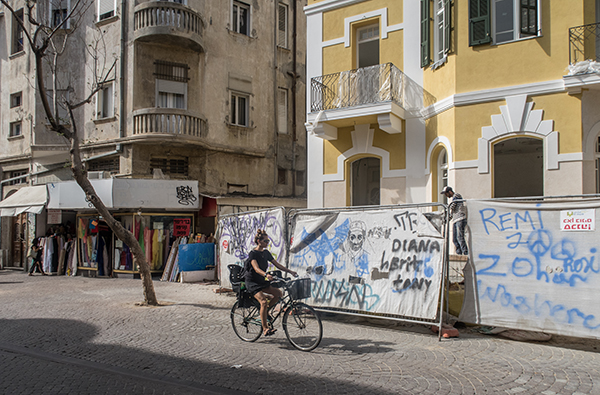 P.S. After we ventured out on the street, we saw that many old buildings, which were built almost one hundred years ago, are being repaired or replaced with modern (some that look out of place), glass covered high-rises. These four images show some of the encounters we had in Tel Aviv.
P.P.S.
Please join me on November 17th for a "42 Encounters with Dog Lovers" book signing.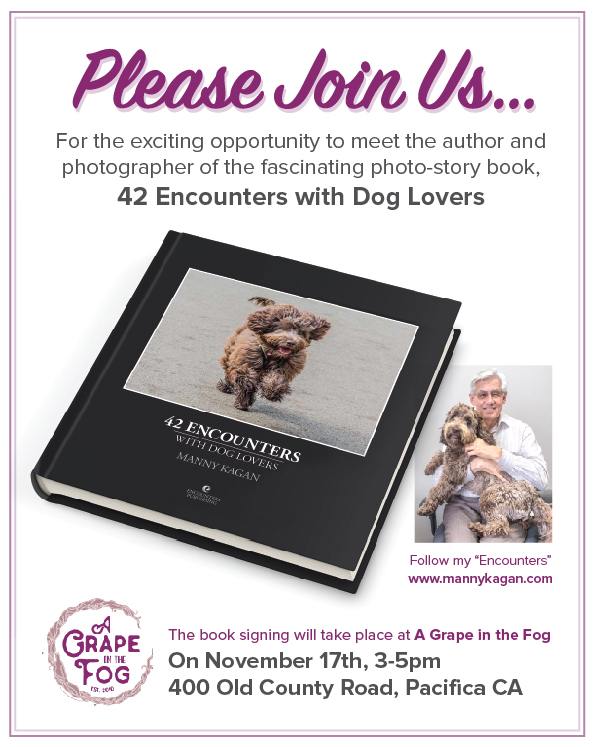 Enjoy and Share.