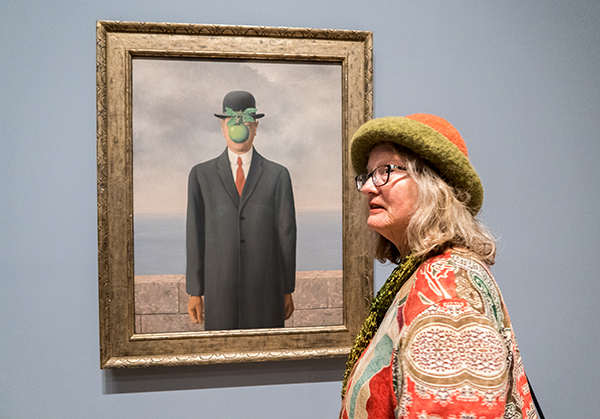 After we attended an exhibit at the SF MOMA of Belgian Surrealist artist René Magritte, I wanted to write a story about this remarkable artist, but there were other more pressing stories to share with you.  Nevertheless, on Wednesday, July 4
th
, 2018, there was an article in the SF Chronicle, in the Datebook section titled,
"Virtual surreality"
, written by Sophie Haigney, which I considered as a sign.  Then I noticed another article, at the top of my pile of articles that I keep for future writing titled,
"Getting surreal"
, written by Charles Desmarais, which appeared in the SF Chronicle on May 19
th
, 2018. You can read both articles, however a better idea is to see the "Rene Magritte: The Fifth Season" exhibit, which is going to be at the SF MOMA until October 28, 2018.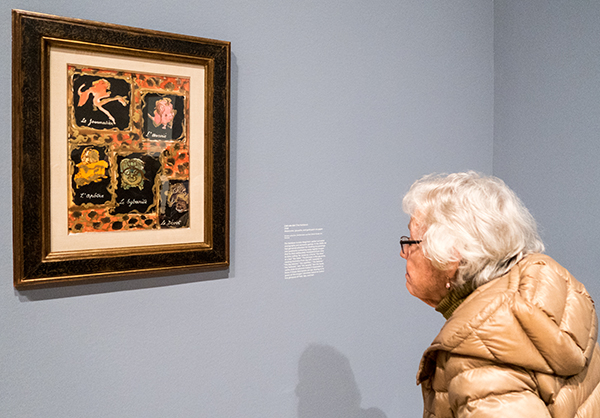 I was familiar with Magritte's work, especially the images of the man with black hat, but I was curious to learn about the meaning of surrealism.  According to dictionary.com, "it is a movement in art and literature that flourished in the early twentieth century.  Surrealism is aimed at expressing imaginative dreams and visions free from rational control.  Salvador Dali was an influential surrealist painter; Jean Cocteau was a master of surreal film".  You probably are familiar with Dali's bended clocks, but have you seen Jean Cocteau's movies?  I had not. Nevertheless, seeing Magritte's work inspired me.  When I googled "surrealism photography", the list of the top surrealist photographers like Man Ray, Marcel Duchamp, Max Ernst, André Breton and others popped-up. They are all some of my favorite master photographers.  They created their work long before technology like Photoshop was even dreamed about.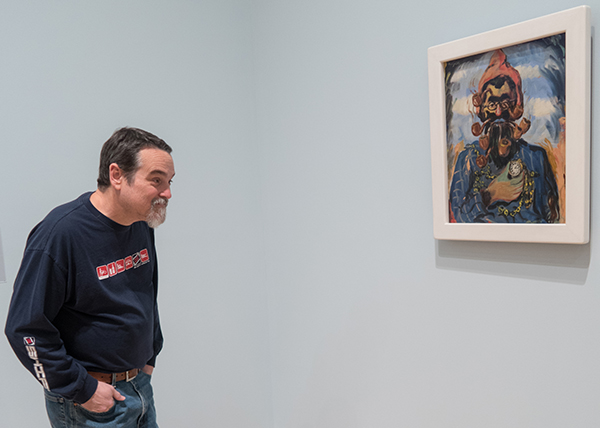 What is remarkable about Magritte's exhibit (besides the works of a true master) is the Interpretive Gallery, which lets visitors play with the artist's work.  It has "six augmented reality interactions", created with cutting-edge technology.  It includes 130-feet of fiber-optic cable, four windows, six Samsung screens, six stereo cameras and more.  It seems that the technology of the twenty-first century has augmented our perception of how to define art.  Perhaps it attracts a younger generation to come to the museums, and to see other art forms.  When I will return to the museum to experience the Magritte show again, I will skip the technology show.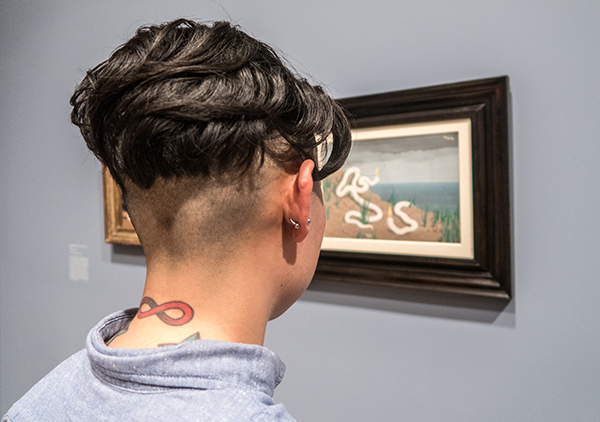 P.S. One day after I will master Photoshop, I will create my own surreal images. Until then, please enjoy these photos of art lovers, who came to see the Magritte exhibit.
My not surreal book, "42 Encounters with Dog Lovers" is going to be available at the end of July. Please pre-order at encounterspublishing.com.
Enjoy and Share.
Do Not Keep Me As A Secret!
Smile and Please Share It
With a Friend!
Cheers,