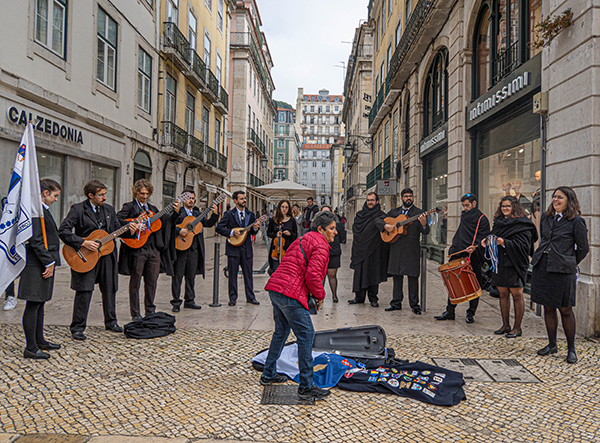 Over the past two weeks I shared with you about our week long trip to Lisbon. It was the first stop on our three-week vacation, which originally was planned as a cruise from Lisbon to Barcelona. We've never before been in this part of the world, and since it is a long journey, we decided to explore other destinations as well. While in Lisbon, there was a possibility to visit other surrounding towns, but my wife Elfa suggested focusing on one destination at a time. She was, as always, right, since though some travel guides suggest spending two days in Lisbon, after a week we just started to get a sense of this wonderful place. And what made it especially interesting were the people we met there, on their life journeys.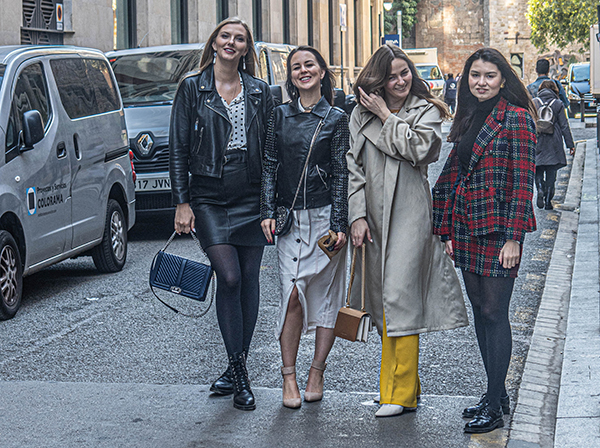 The first couple we met was at a concert in a private home. They were from the South of France, and lived in Australia; however, when they came to Lisbon the first time some years ago, they knew it would be their home. Another person, the singer, was born in Brazil, where her grandfather, who was Jewish, ran away from Germany during World War II and ended up in Rio de Janeiro. Now Morelia lives in Lisbon with her Portuguese husband and their young daughter. I met a couple one morning by the Tagus River. Like me, they came to watch the sunrise. While photographing them, I learned that the woman is from Brazil, and her husband is from Romania; meanwhile, their daughter was born in Ireland, where the couple currently lives. At one of the restaurants we went to, we met a waiter who was born in Brazil. He lived in a small town where he heard gunshots every night. To escape those conditions, he first moved to Ireland. However, after two years being tired of the lack of sunlight, he decided to move to Lisbon, where his grandfather and father were born. We also befriended a woman who was originally from Nepal, India. For many years she lived in San Francisco, where her daughter still lives. Then she decided to move to Europe. First it was Barcelona, but after a few years, she decided that Lisbon is the city she would call home.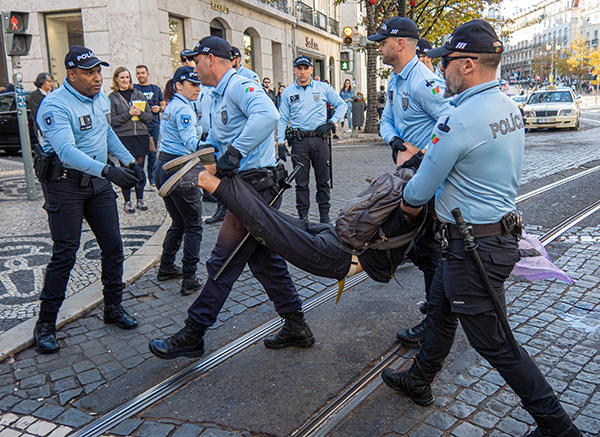 Some years ago, Elfa and I considered taking a one year sabbatical; to live somewhere in Europe and to explore other countries. If we would do it, we decided that Lisbon is the right city for the purpose. Following our visit to Lisbon, the next eight days our home was the Celebrity Cruise Ship named "Reflection", where 1,271 personnel from 72 countries served about 3,600 passengers, who also came from different parts of the world. In spite of being from so many countries, we were all communicating in one language – English. Being there I felt that there are no boundaries, no political opinions or affiliations. We were all together under the navigation of the captain, who was from Greece, en route to one destination – Barcelona.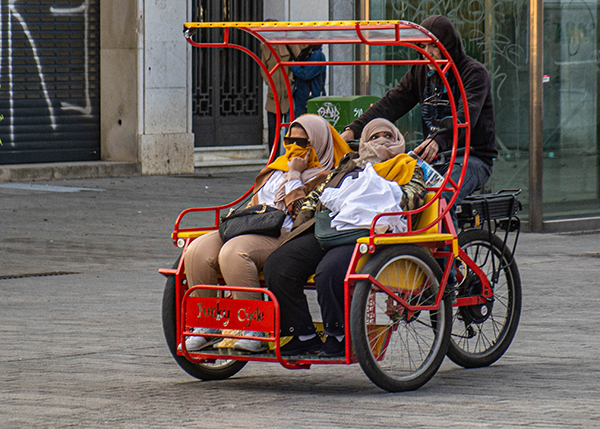 P.S. These four images show some of the encounters during our journey.
Please Enjoy and Share with a Friend.