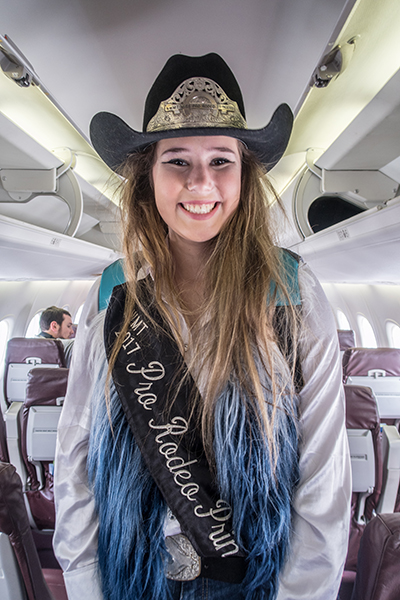 Each time we return home from a trip and lay down in our bed, almost as a mantra we say, "It's good to be home and sleep in our own bed." This time, it was after a week-long trip to visit the Glacier National Park in Montana. While there, I wrote four stories which will be posted in the next coming weeks, meanwhile I want to share with you some of my encounters since our return. It was our first experience to leave Max at his doggy care for eight days, and we all passed the test. The day after our arrival, before we picked him up, we had to go to a funeral for our co-worker's wife. She was sixty and we have known her for almost thirty years and been on their wedding. After the funeral, we went to a party to celebrate friend's seventy fifth birthday.  The theme of the party was "the 70's", and guests were dressed up for the period. We had a good time, and after the party we went to pick up Max who was very happy to see us and he rewarded us many kisses.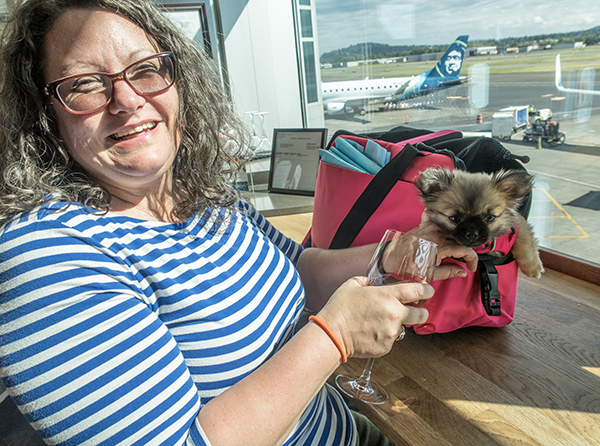 Most people like to travel to change their daily routines, to rest, to visit new places, to meet new people or relatives, to try different foods, to have new experience, to photograph and perhaps for many other reasons. In many countries in Europe taking holidays (as they call them in England) can be as long as six weeks, which gives more opportunities for leisure travel. In the United States, our vacations are relatively short, week here and there. Of course as owners of our business, we can afford to take more time off, and we used to do it in the past. But now with our new puppy Max, even a week seemed long. I missed him, and a few times I dreamed that he is coming to my bed to wake me up. Fortunately it was only a dream, and I could really sleep longer, rested and gained my energy back. But I also had an opportunity to send my "42 Encounters with Dog Lovers" book to the printing company. They promised to have 25 books in two weeks; the rest will follow in about another two to three weeks. Thus, you will be able to get your own copy very soon. And of course, we drove around and visited beautiful places and photographed.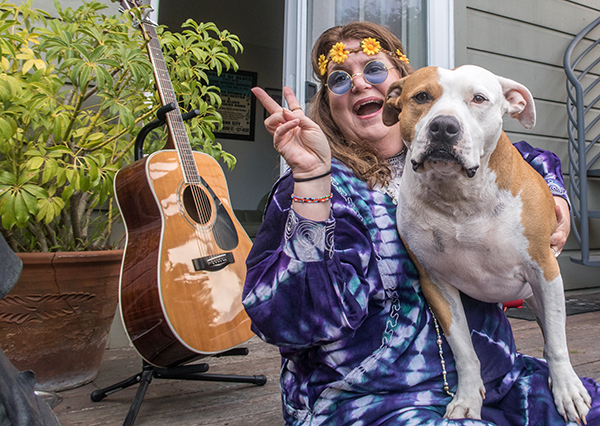 As a result, from over one thousand images, there are few which I even printed. Eventually I will post some them on my website. In the meantime, our vacation is over. Our next one is planned for the fall. As always, I will keep you posted. The purpose of this trip was to visit the National Park, however we do not have to travel far to see the natural beauty. On Sunday, May 13th2018, the San Francisco Chronicle Travel section, in the article, "Maintaining the majesty" I found a long list of the state parks we can visit within driving distance. It is good to be at home.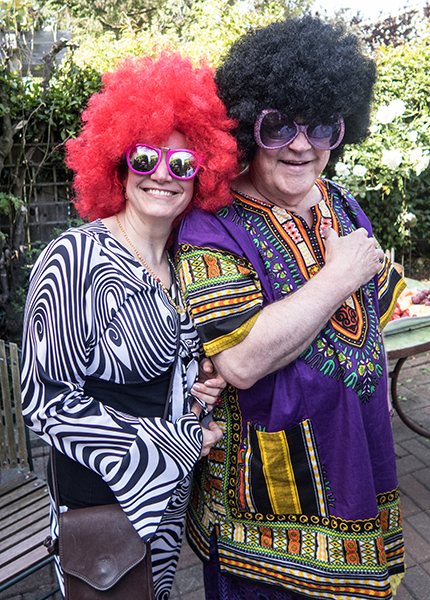 P.S: You will see more images from our trip in the coming weeks, meanwhile enjoy those four. The first one was taken at the airport on the way home, the Rodeo Princes, I encountered on the plane and the last two were at the birthday party. As you can see, regardless of where we go, we are surrounded by the dogs and their lovers. But you do not have to travel far to see them, just pre-order "42 Encounters with Dog Lovers" at Encounterspublishing.com. Money back guaranteed.
Do Not Keep Me As A Secret!
Smile And Please SHARE It With A Friend!
Cheers,