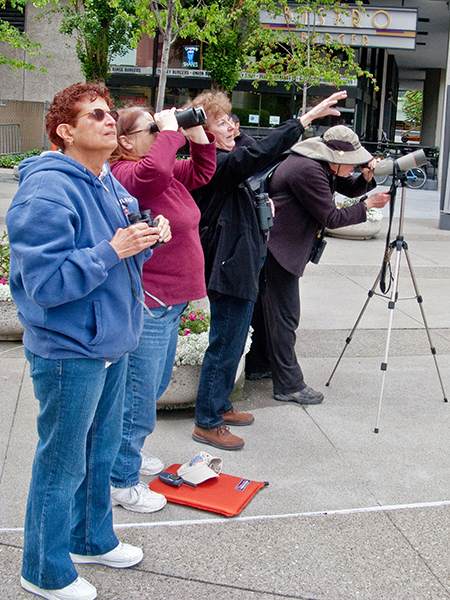 Do you care to know how many types of birds there are in San Francisco? I did not care to know either, until I saw an article in the National Geographic with a photo of an eagle on the cover and a story by Jonathan Franzen titled, "Why Birds Matter".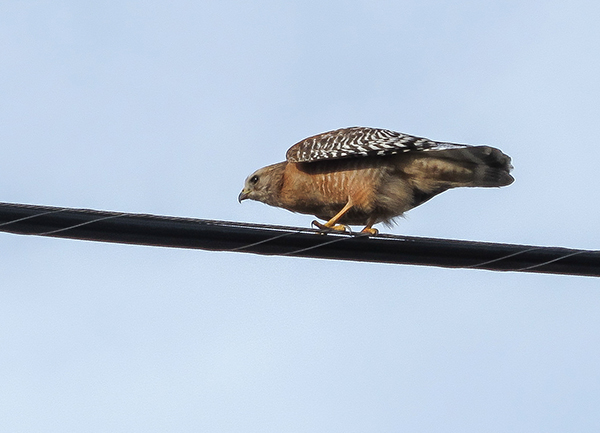 So I did some research, and learned on sfbaywildlife.com that there are 48 species of birds. In my curiosity, I checked how many birds I would recognize and whether I knew what type of bird they were. The list did not include the wild parrots in San Francisco, which became popular after the 2007 documentary. Now there are about 300 parrots separated into several flocks living in different parks throughout the city. When I made an inquiry of how many pigeons are there in San Francisco, I learned that there is no definite answer. Nevertheless, there was a very interesting thread on the subject on Yelp. One of the comments stated that: "The pigeon population to be 5 million…until the homeless people started eating them." Actually these amounts are probably grossly overestimated. Turns out that every year the Golden Gate Audubon Society conducts a bird count. This year it took place in San Francisco on Wednesday, December 27, 2017 (there was another one in Oakland on December 17, 2017). We have to wait for the results, but we have information from the 2015 count. There were 128 observers who counted 184 species and 73,095 individual birds.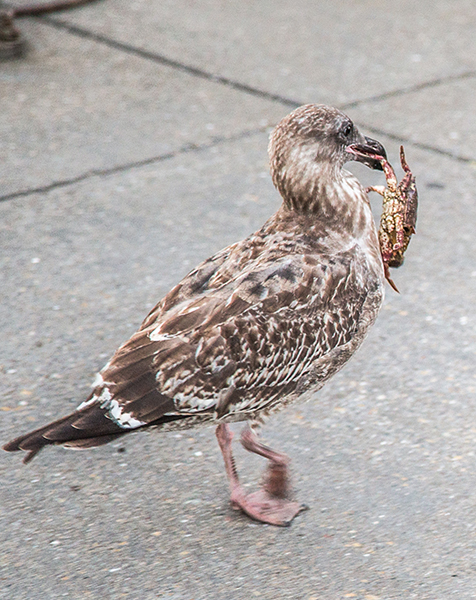 I was curious to find out if we have the American Symbol, bald eagles, in San Francisco. On April 5, 2017 U.S. News reported: "Endangered bald eagles are making a comeback in the San Francisco Bay Area… Fifty years ago, the bird seemed destined to become a memory, now nineteen nests have been tallied in eight Bay Area counties." This can be exciting news for the seven million people living in the San Francisco Bay Area. But what if someone lives in Unalaska City in the Aleutian Islands, Alaska? In the National Geographic story I learned that "hundreds of bald eagles, Haliaeetus leucocephalus, or Dutch pigeons, come to scavenge and nest in the area, which is home to about 4,400 human residents. Birds accost people who wander too close during nesting season, sending victims to the medical clinic for scalp stiches." If you read the article "Why Birds Matter", you will find an incredible trivia about many birds out of the world's 10,000 or so species that have evolved into a spectacular diversity of forms. Turns out that birds have been around 150 million years longer than humans and "One reason that wild birds matter – ought to matter — is that they are our last, best connection to a natural world that is otherwise receding."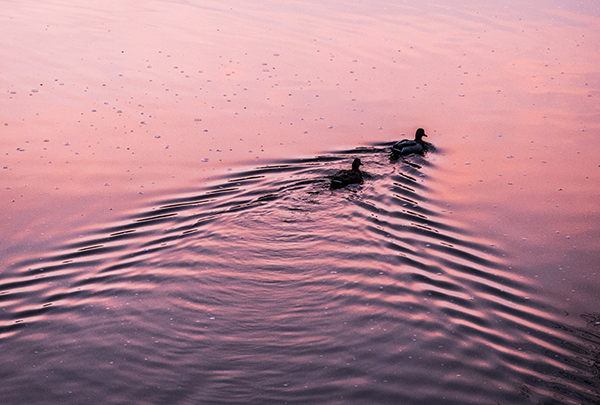 P.S. You do not have to travel far to see birds, just stop and notice them, as I did many times. For this story I've chosen four encounters with birds, which I thought might tell a story. Like two ducks swimming towards the sunset in Stow Lake in Golden Gate Park, a Seagull who caught his share during crab season, and birdwatchers in Downtown, San Francisco trying to capture an image of a hawk, whom I photographed not far from West Portal.
Enjoy and Share.
Do Not Keep Me As A Secret!
Smile And Please SHARE It With A Friend!
Cheers,