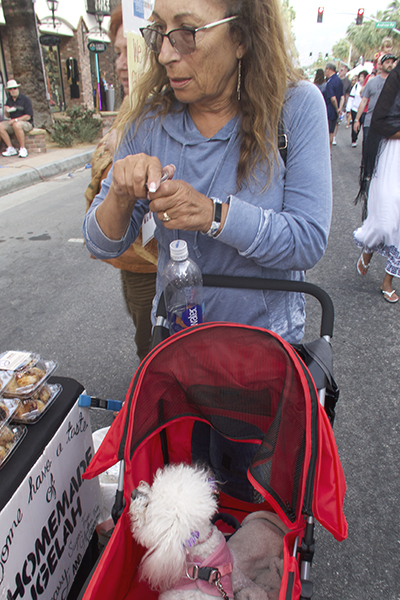 If you live in San Francisco, I am sure this headline got your attention. However, the solution is not what you had in mind. I am currently writing from Palm Springs; possibly the hottest city in California, where an average temperature in July is 108°. During the dinner with friends who live here, they told me that one of the benefits living in this hot place is the absence of parking meters. Even large parking lots are free. Wow! I am here together with my wife Elfa to attend the Palm Springs Photo Festival. This is an annual event where I have participated in the past as well. This year, I am taking a workshop taught by the renowned photographer-artist Roger Ballen. I will write the details of this experience next week, since this time I wanted to share with you some of the trivia related to the place which was known many years ago by the name given by the native Cahuilla people, who settled in the area about 2000 years ago. They called it "Se-Khi" (boiling water). The United States Government established the Agua Caliete (hot water) reservation in 1876.  Nowadays Cahuilla Indians, of whom about 400 live in the city, are the largest landowners. The city became a fashionable resort in 1905 when health tourists arrived with conditions that require dry heat. But even then, as it is now, many people moved to the cooler places during the summer. Movie stars started to make Palm Springs to be popular in the 1930s.  Since the early 1950s the city had become known as a spring break resort.  By 2017, the population had grown to about 48,000 people. It has one of the highest concentrations of same sex couples of any community in the United States. I was told that this trend exploded during the HIV epidemic, when gay men with AIDS moved there to die. Thanks to medical developments, their death was delayed. Since life here was cheaper than in other cities, like San Francisco or Los Angeles, their friends and parents followed soon after. I found another explanation online, as well.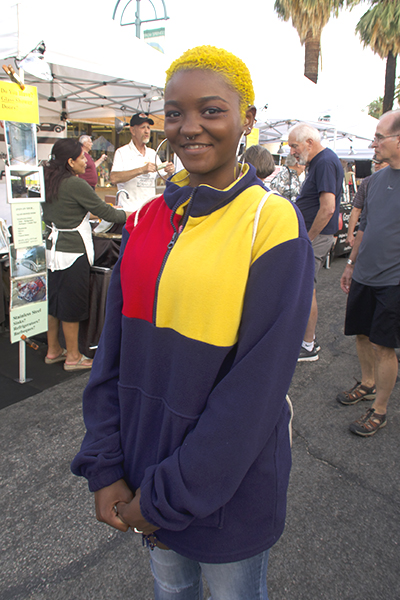 Today the main source of revenue in the area is tourism with over 1.6 million people coming here every year, who in 2017 spent $5.5 billion. Not far from Palm Springs, other towns have developed with country clubs and high end shopping.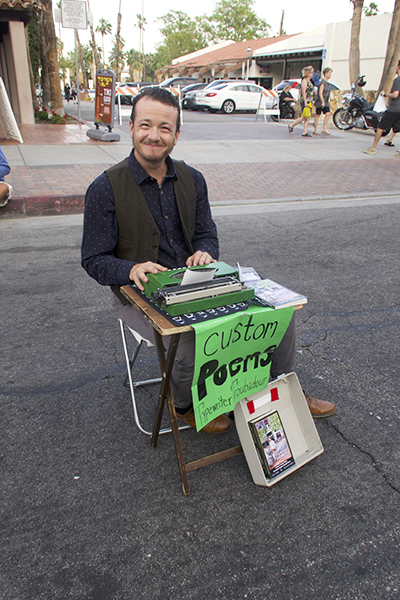 Another place to visit while here is Joshua Tree National Park. We might come back to Palm Springs next year to attend another workshop. For me the results, which you'll see next week, are worth the effort and the cost.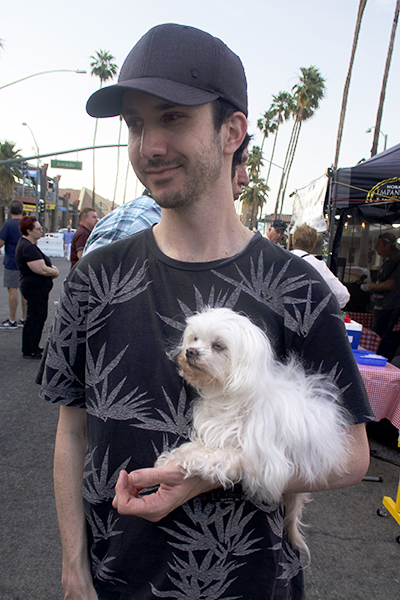 P.S. The four images are some of the encounters I had in Downtown Palm Springs.
Enjoy and Share with a Friend.