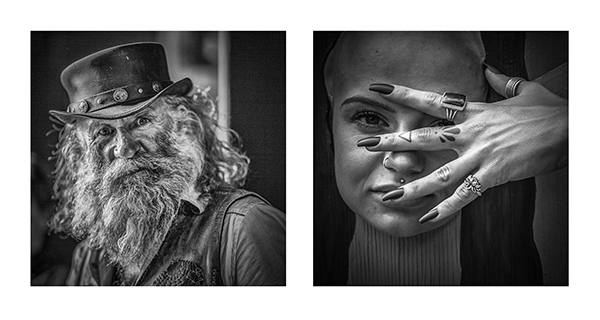 As I mentioned last week, I attended a photography workshop in Santa Fe a few weeks ago. Originally I was attracted to the title of the workshop – "The Poetry of Perception", since I am a poet at heart. I had not heard of the instructor before, but when I checked Keith Carter's work online, I immediately knew that he was "the right guy". This was confirmed when I received his latest photo-book titled, "Keith Carter: Fifty Years." I saw photographs, which looked more like paintings. I was always taught that the photograph has to be sharp (in focus), and suddenly I realized that it is OK to have out of focus photos, as long as it is intentional (which for Keith started as a fluke). To have this effect, I decided to buy a special photo lens, which allowed me to see my images in a different way, which I liked. The workshop began on a Sunday evening, and ended with the final show of our work on Friday evening. All fifteen participants, who came from different parts of the U.S., were good photographers. Each of us showed our works as prints, or on the screen, and I learned a great deal from every one, and of course from Mr. Carter who showed his works as well as the works of other artists. We read poetry and visited two locations to photograph models. After each excursion, we had to produce a new group of images, that we shared with the group the next day, and Keith expressed his critique.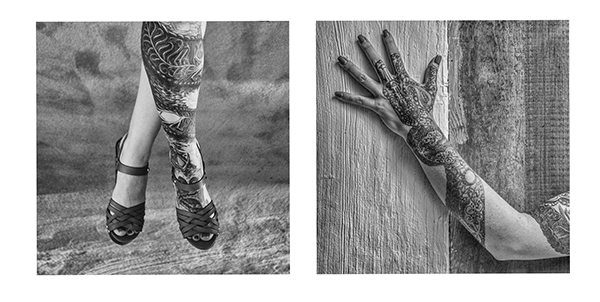 A few months ago, I started putting together a new group of my images. Gradually it evolved into an idea for a new book. Two weeks before coming to the workshop, I compiled one hundred images, each paired in one common theme. I called it "Singularity from Duality". Thus, while others shared about fifteen images, I brought my two books plus two albums filled with a variety of images. In addition, each day we had to show our new work. One day one of the participants told me, "You are different from all of us, you are an artist". Looking at my photography and seeing me photographing all the time, Keith said that I am the hardest working photographer; a "force of nature". While I appreciated the compliments, for me, the workshop experience meant something else.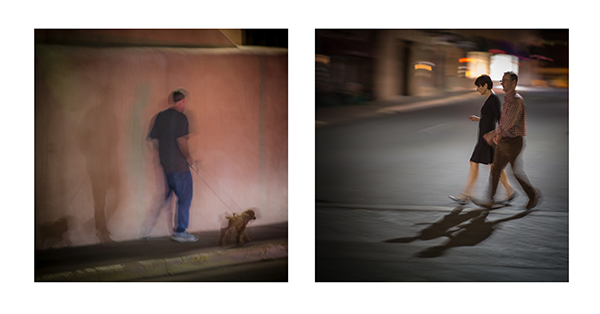 At the beginning of the workshop, we had to fill out a questionnaire with one of the questions – "What results do I expect from the workshop?" I wrote, "To find my own voice." When I shared the results of the experience at the end of the workshop, I compared it to running toward a cliff. You do not have to run, you can always stop and go back. Or realize that you have wings and can fly in any direction. This is what "the poetry of perception" meant for me. One of my new artistic self-expressions is creating diptychs. It is when two images connect together into one theme. These four images are from the group's last show. While I am still photographing daily, some of the results are going to become diptychs or even triptychs.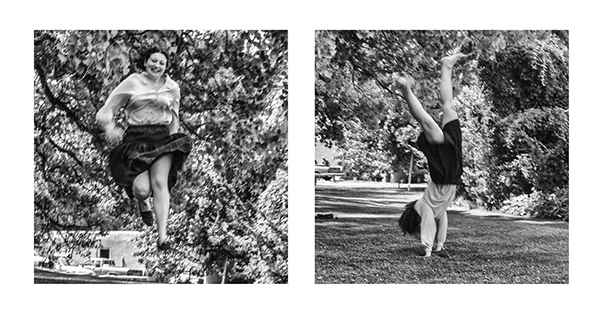 P.S. I am grateful for your reading my stories and seeing the results of my artistic expression. I greatly appreciate your comments and would like you to have a piece of my creativity by buying my two "42 Encounters" books on Amazon.com. The third one is on the way.
Enjoy and Share with a Friend.