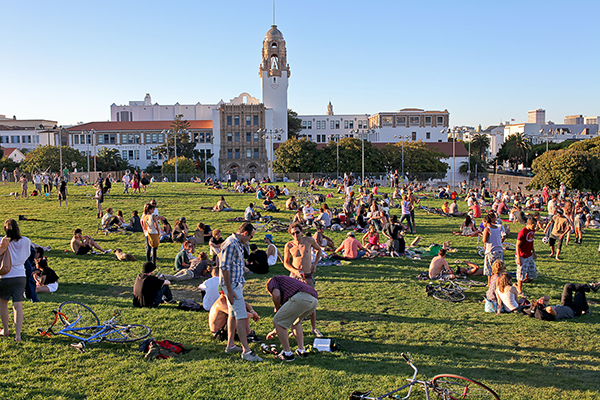 A few weeks ago after I witnessed the celebration of diversity in San Francisco, you may recall I wrote about the Dyke March that took place in Dolores Park, and was packed with people. On weekdays, Dolores Park is a beautiful, huge grass covered lawn located in a very popular area of our city, bordering Dolores and Church Street between 18th and 20th Street. Nearby, on 18th Street, is the Bi-Rite Supermarket and across the street is the Bi-Rite Ice-Creamery, which often has long lines.   Further on 18th Street is Delfina Restaurant, where you better call a month in advance for a reservation, if you want to have dinner there. Of course you can easily settle with their pizzeria next door. If you have extra time, you can stand in line to buy bread from the Tartine Bakery & Café on the corner of Guerrero Street. As much as we enjoy the Park and the neighborhood today, many do not know about its very interesting history surrounding the area. Before the Spanish missionaries arrived here in 1776 and built the Mission Dolores, the area was inhabited by the Yelamu tribe, who lived here for thousands of years. For the sake of their conversion into Christianity, they were enslaved and were used in the building of the Mission. Within two generations of European contact, the Yelamu people were driven to extinction. In the nineteenth century, the Park's two plots were owned by the Congregation Sherith Israel and the Congregation Emanu-El, and used as a Jewish Cemetery, which became inactive in 1894 when the Cemetery was moved to Colma. In 1905 the City of San Francisco bought the land to convert it into Mission Park. It was fortuitously timely, since during 1906-1907 the park served as a refugee camp for more than 1600 families made homeless by 1916 earthquake and fire. In 1917 the area became accessible by bringing the J-Church Streetcar line, which still serves the area today.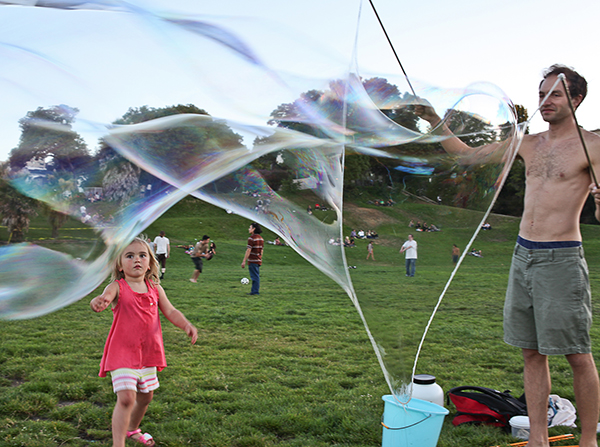 After a significant renovation, the park reopened in January 2016. It also received a new name – Mission Dolores Park. There are six tennis courts, a basketball court, two soccer fields, a playground and a clubhouse with public restrooms and also a pissoir (if you are not sure what it is, look it up online), and an off-leash area for dogs to run. Dolores Park, as it is commonly called, has a designation "Leave No Trace City Park." It is the first time I came across this definition, which refers to a set of outdoor ethics, built on seven principles:
Plan ahead and prepare;
Travel and camp on durable surfaces;
Dispose of waste property;
Leave what you find;
Minimize campfire impacts;
Respect wildlife;
Be considerate of other visitors;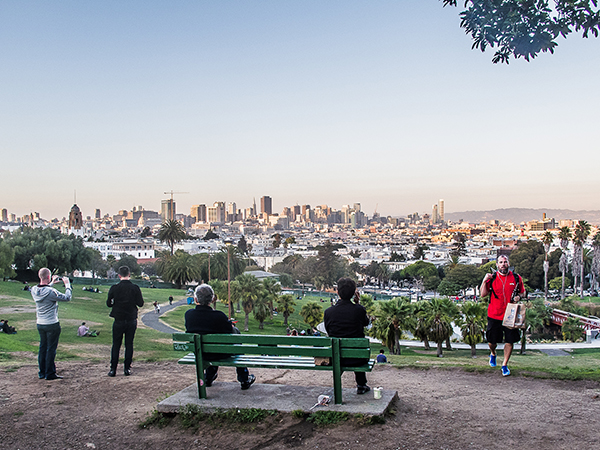 If you want to relax after work and enjoy views of Downtown San Francisco, Dolores Park is the place. On weekends, it can be quite a busy place.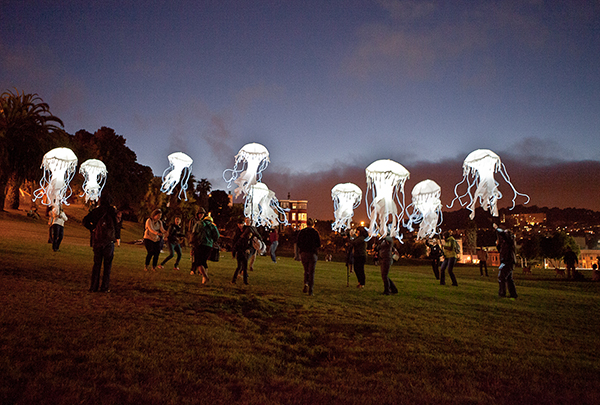 P.S. I have photographed in the park many times, often coming here during the week in the early evening, when the light is beautiful and the people are relaxed. Four images show some of my encounters. Please do not forget to order my photo-story book "42 Encounters in San Francisco", where you will find more interesting tidbits about our beloved city.
Enjoy and Share
Do Not Keep Me As A Secret!
Smile And Please SHARE It With A Friend!
Cheers,