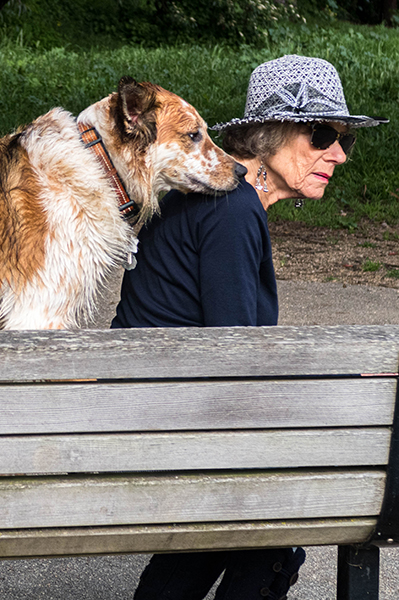 On June 6th, 2019 SFGATE published an article titled, "Stressed out? Your dog may feel it, too, study suggests" written by Jeremy Rehm.
According to the Swedish researchers who focused on 58 people who own border collies or Shetland sheepdogs, dog owners experiencing long bouts of stress can transfer it to their dogs. The article also quoted Alicia Buttner, director of Nebraska Humane Society in Omaha.
"New evidence is continually emerging, showing that people and their dogs have incredibly close bonds that resemble the ones that parents share with their children,"
That reminded me of a story I read some years ago. When I looked online, I found an article in The Huffington Post titled, "People Really Do Look Like Their Dogs, And Here is Why".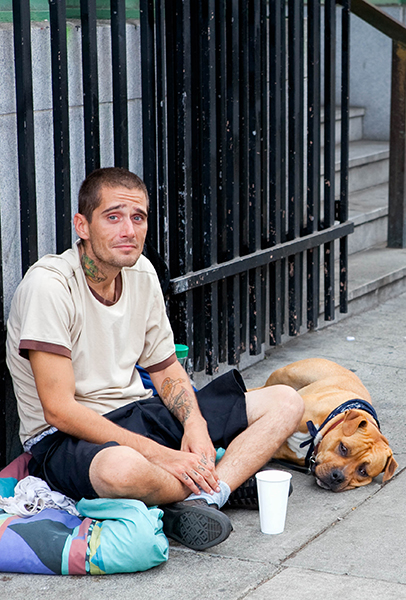 The answer to the question came from Sadahiko Nakajima, a psychologist, who did his research at Japan's Kwansei Gakuin University. He did an experiment where more than 500 people were shown two sets of photographs. They had to identify dogs and their owners, even when part of their face, like the eyes or mouth were covered. After the experiment, Nakajima concluded that the results "clearly show that individuals made their decisions on the dog-owner resemblances primarily by comparing the features of the eye region between the dogs and their owners."
"But why do people wind up looking like their dogs? Perhaps that a person might choose a dog who looks similar to themselves because of a preference for the familiar," was Nakajima's conclusion.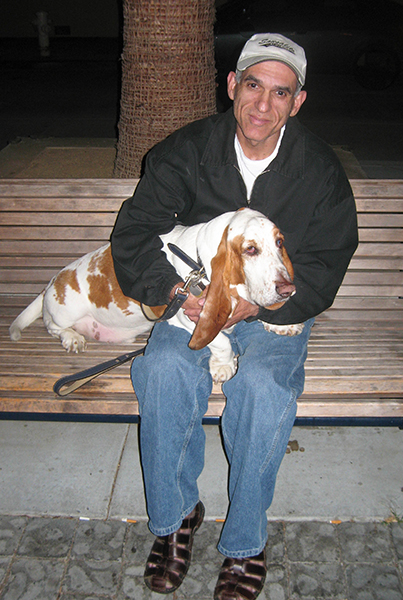 As you might know, last year I published a photo-story book titled "42 Encounters with Dog Lovers". To select forty-two images, I had to sort out through hundreds of photographs that I took over many years in different parts of the world. And I continue to photograph dog lovers with their four-legged companions, and yes, I noticed that some dogs resemble their owners or reverse.
So then I have a question about our puppy Max: does he look my wife Elfa or myself? When we picked him up from his breeder almost two years ago (he was born on June 27th, 2017), he looked different from the way he looks now (though just as adorable). When we walk together, people often comment – "so handsome" (I suspect that we at least share this quality).
These four images either confirm or dispel the idea about the similarity between dogs and their owners. You be the judge.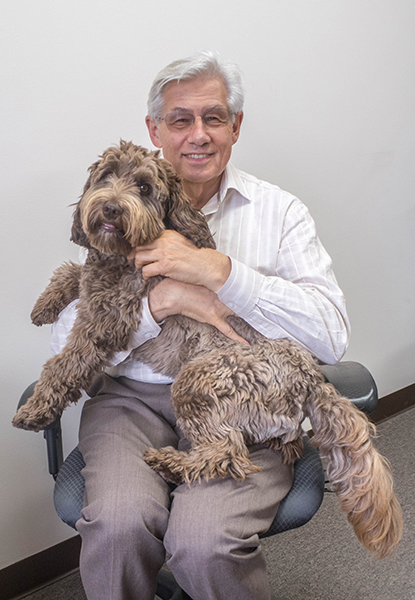 P.S. You can continue your research in my photo-story book "42 Encounters with Dog Lovers", which you can buy on Amazon.com.
Enjoy and Share with a Friend.