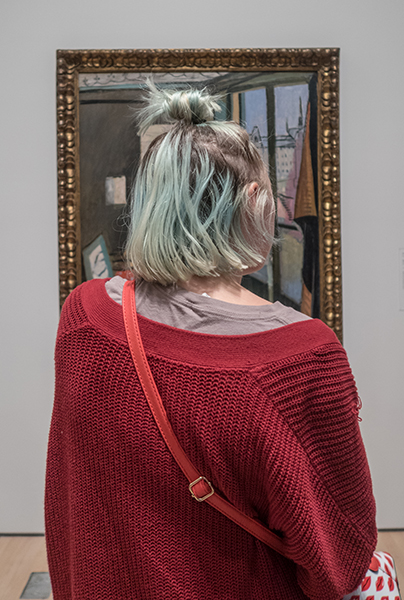 We recently had a visitor from Dallas stay with us. We took her to the SFMOMA to see the Matisse Diebenkorn exhibit, which I wrote about a few weeks ago. Viewing the remarkable work side by side of both of these artists again, my wife who is an artist as well pointed out that the paintings have similar colors. Color theory, which is taught in art school, is a practical guide to color mixing and the visual effects of specific color combinations. One of the common tools used for color theory, is the color wheel, which consists of primary, secondary and tertiary colors. A color circle is based on red, yellow and blue hues.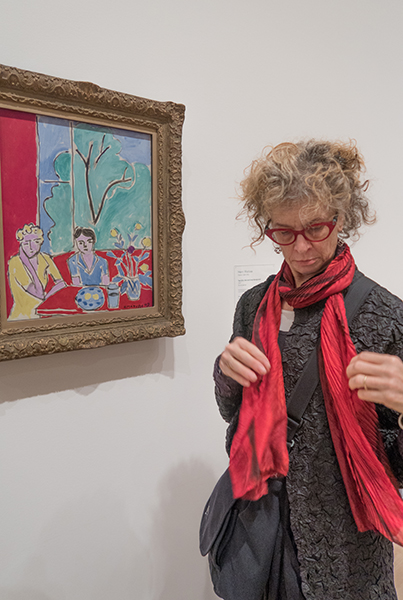 Some studies demonstrate how colors can have deep psychological effects on our perception and feelings. They may even alter our mood. My favorite color is blue. Online I found out that I am not alone. Apparently banks are usually blue in color, because the color blue is associated with trust. Meanwhile, there is also the expression "feeling blue", which essentially means to be sad. I also found online that the color yellow, is the color of sunshine, hope and happiness, freshness, positivity, clarity, energy, optimism, enlightenment, remembrance, intellect, honor, loyalty and joy (I was surprised to find out such a long list). But at the same time it has the opposite meaning; yellow also represents cowardice and deceit.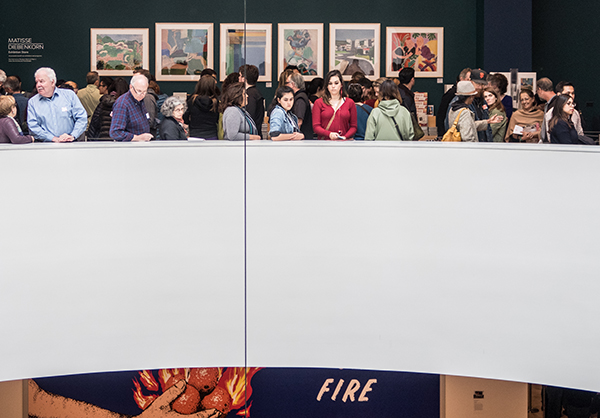 The color red is associated with energy, war, danger, strength, power, determination as well as passion, desire and love. Red is a very emotionally intense color. There are some theories that the color red enhances the human metabolism, increases the respiration rate, and raises blood pressure. If colors play such an important role in peoples' lives, is there a way to find out what is the right color for you? I found out quite a few sites online which can help choose the right colors either for the design of your home, clothing, and even your hair. If you would like to discover what colors best suit you, you can hire a consultant.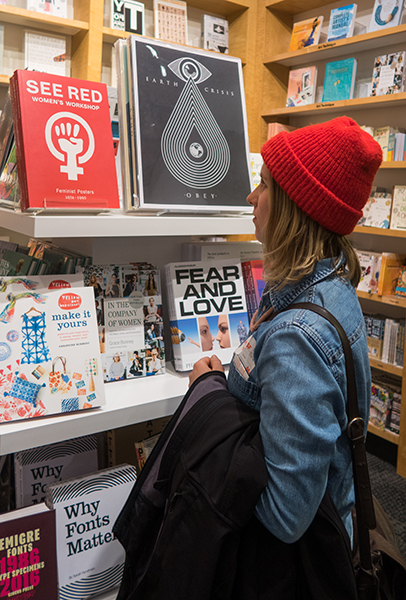 Smile and Share.
P.S. During our visit to the museum, as always, I was photographing people. After a few clicks I notice how many visitors that day were wearing red clothing. This led me to write this story. Hope you will find the four images interesting.
Do Not Keep Me As A Secret!
Smile And Please SHARE It With A Friend!
Cheers,